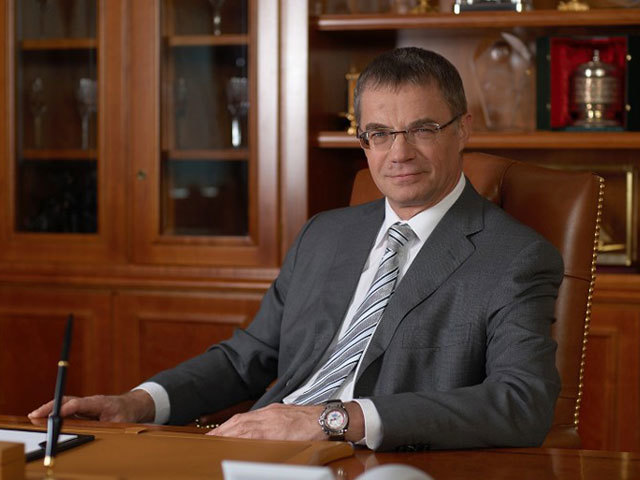 Gazprom could gain control over some of the assets Shell's recently acquired BG assets in a swap deal, a senior Gazprom executive said.
The Russian gas giant's deputy chief executive Alexander Medvedev said the BG holdings could be included in an asset swap deal between Gazprom and Shell that was announced last year.
Medvedev did not say what the BG holdings were or where they were located but said deals were "certain" to be completed by the end of the year.
Gazprom is subject to US financial sanctions imposed on Russia over the conflict in Ukraine.
Shell signed a deal with Gazprom last week to study jointly building a $10billion gas plant on the Baltic Sea, as part of their strategic partnership which also foresees the asset swaps.
Shell, which wants to sell as much as $30 billion worth of assets and exit 10 countries after merging with BG, has never commented on the assets it plans to offer to Gazprom.
The asset swap deal is not covered by the scope of the sanctions. Nevertheless, it could still arouse political sensitivities, especially if as part of the deal the Russian company, run by a close ally of Russian President Vladimir Putin, ends up controlling assets in western Europe.
Shell acquired BG Group for $54billion in February.
Gazprom has another asset swap deal with Austrian energy firm OMV OMV.VI which will include OMV-owned assets in the North and Norwegian seas. Medvedev said in the interview that deal too would be completed by year end.
Medvedev told Reuters news agency that Gazprom plans to offer no less than 3 billion cubic meters (bcm) of gas at an auction for northwest Europe for supplies between October and March.
Last year, Gazprom started holding gas auctions for sales to Europe as part of efforts to protect its market share against other producers and types of fuel.
Medvedev also reiterated Gazprom's position that the United States will struggle to market its LNG to Europe because other markets offer more favorable conditions.
"Under the current pricing situation, they will resend (LNG cargoes) to other markets," Medvedev said.