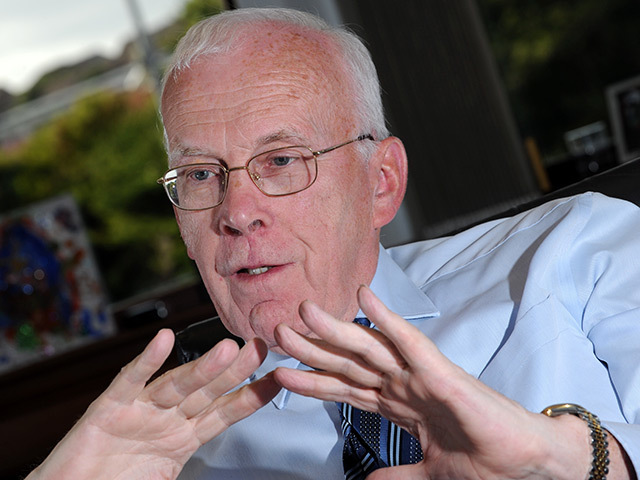 Industry leader Sir Ian Wood has urged for businesses to "remain calm" after the UK voted by a narrow margin to leave the European Union.
The former boss of Wood Group said a "measured, not over-heated, approach" would be needed in the coming weeks and months following the decision.
FTSE stocks have plummeted, while the pound has fallen to its lowest in 30 years.
Brent Crude also dipped by more than 6% in the wake of the vote.
UPDATE: Brexit – All you need to know about the industry's reaction so far.
A number of oil companies have commented on the vote, with Shell saying it would work closely with the UK Government despite backing Remain.
Sir Ian Wood said: "Firstly, it's crucial that we remain calm so that we can have a measured, not over-heated, approach to the coming weeks and months. I do think that the financial markets will settle down although prolonged uncertainty will not be helpful to the UK economy, whose underlying strength, however should see us through this short-term state of flux.
"Secondly, the oil and gas industry needs stability. It's therefore important that the Article 50 discussions take place within the stipulated two year period. The oil price is important but this will not be affected by Brexit. The fall we are seeing today is as a result of the dollar strengthening.
"We are at the beginning of a recovery, and the industry is undoubtedly in better shape than it was two years ago. Europe is not heavily engaged in our industry's legislation and regulation, except in relation to safety and environment, and I believe this is unlikely to change."
Recommended for you

Sir Ian Wood joins Energy Voice ETIDEX event