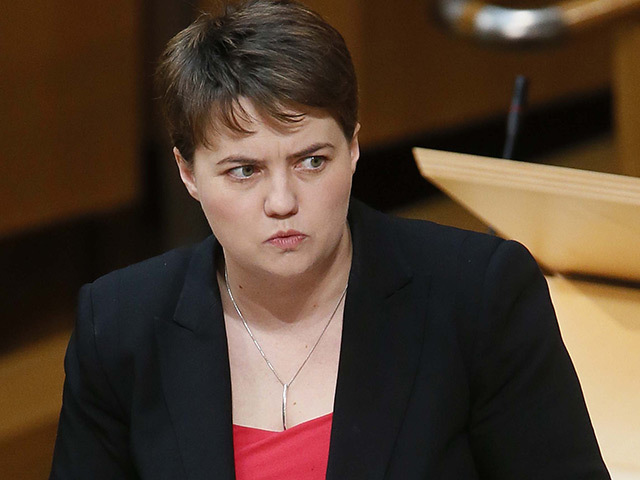 A row has erupted over Scottish Conservative Leader Ruth Davidson's pledge to ensure the north-east is at the front of the queue for future UK investment in energy research.
The SNP today accused her of "betraying" the energy industry at a time when it faces significant challenges.
But the Tories immediately hit back, insisting the Edinburgh Central MSP had been a "tireless advocate" for the region in the last year and accusing the nationalists of "inventing grievances".
A freedom of information request submitted by the SNP revealed the Department for Energy and Climate Change (Decc) holds no correspondence from Ms Davidson on the topic of carbon capture and storage (CCS) technology.
An SNP source told the Press and Journal the response confirmed she had failed to make the case to energy ministers since plans for a ground-breaking CCS plant at Peterhead ground to a halt in November.
The decision came after the UK Government axed the competition for development money.
Banffshire and Buchan Coast MSP Stewart Stevenson said Ms Davidson had not honoured her "personal pledge" to lobby Westminster colleagues for the north-east to be a priority for new energy investment.
He added: "It now appears she's done nothing of the sort, completely betraying an energy industry facing significant challenges and showing she doesn't give a hoot about local jobs."
But a Tory spokesman said the Scottish Conservative leader had a face-to-face meeting with the energy secretary after political cabinet in December to discuss CCS and other energy-related issues concerning the north-east.
He added: "She has spoken numerous times to Scottish Secretary David Mundell about this matter."
A source close to Ms Davidson also pointed out her commitment in the aftermath of the CCS blow had been to hold meetings to discuss relief for oil and gas and help on electricity bills.
They said CCS was never the main focus, insisting it would be "completely unfair" to suggest the Scottish Conservative leader had not done as she said she would.
Pointing to tax breaks for the North Sea and the Aberdeen City Deal, Conservative north-east MSP Ross Thomson added: "Ruth has been a tireless advocate for the north-east in the last year, and we know that her personal intervention has had a massive impact.
"All of us in the Scottish Conservatives will continue to work with the UK Government to ensure that the north-east is heard. We will leave the nationalists to invent grievances and carp from the sidelines."
Recommended for you

Scottish Government told to 'get off the fence' over Cambo oilfield