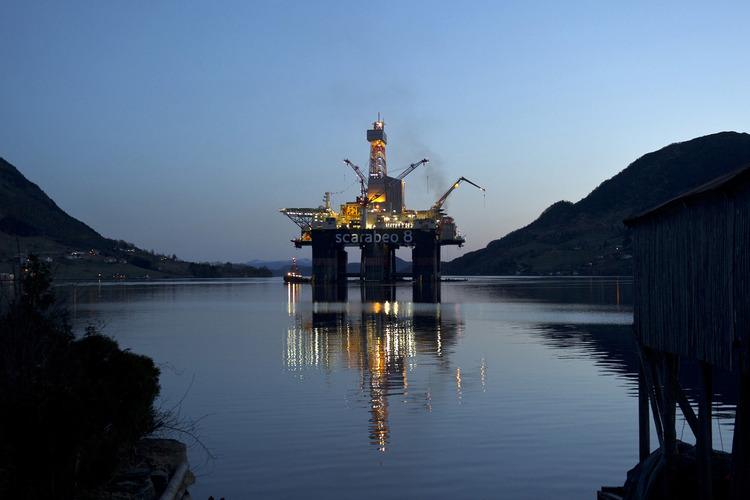 Britons won't have to worry about staying warm this winter and they have Norway to thank.
Natural gas imports from Norway are expected to increase October through March by as much as 18 million cubic meters (635 million cubic feet) a day, or 15 percent, from a year earlier, according to a forecast released Friday by U.K. gas system operator National Grid Plc. They are estimated to be between 60 million cubic meters and 136 million cubic meters daily.
The gain reflects a broader decline of domestic gas supply in the U.K., a net exporter of the fuel until 2003. Flows from the British continental shelf may fall 4 percent this year to as low as 70 million cubic meters a day. Supplies of Dutch and Belgian fuel as well as liquefied natural gas imports are also expected to increase.
"Based on our preliminary analysis, we expect there to be sufficient gas supplies available to meet demand for winter," according to the report. "Great Britain's gas demand is expected to be met from a wide range of supply sources."
Norway, Europe's biggest supplier of gas after Russia, reached a record production of 117.2 billion cubic meters last year as European demand rose. The country will produce similar levels in the next few years, according to Statoil ASA, Norway's biggest producer.
Rough Outage
National Grid said while the U.K. does face some restrictions for supply this winter, including a 42-day outage at its largest storage facility Rough, it will have plenty of gas to keep Britons heated. The U.K. has as much as 605 million cubic meters a day of gas available for next winter.
If Rough returns to service at the beginning of August, as expected, it will be full in time for winter. If it's not, National Grid is able to increase imports. Additionally, Europe's largest gas field, the Groningen reserves in the Netherlands, faces mandatory output cuts after extraction at the site was tied to earthquakes.
National Grid said Groningen is allowed to increase production sufficiently during a particularly cold winter.
Weak demand is also adding to a comfortable supply picture, according to the system operator. There hasn't been a particularly cold day, where demand reaches above 400 million cubic meters, during the last four winters.
Recommended for you

Developers of new UK gas project plan to float in London