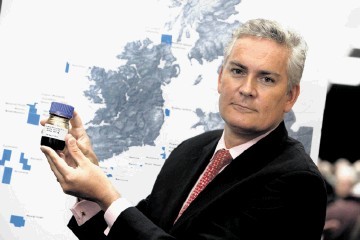 The Irish government has given oil explorer Providence Resources an extension on its Kish Bank Basin licence off the east coast.
The government has extended the licence term until August 2020, which "should" create enough time for the drilling of an exploration well, Providence said.
Providence also said it had relinquished 55.39% of the area under the licence which it considered to be unproductive.
The Kish Prospect is located about 6 kilometres off Dublin.
Its un-risked recoverable resources are estimated at 210 million barrels of oil.
Providence chief executive Tony O'Reilly said: "These phase extensions to SEL 2/11 are very welcome as they should allow us to progress the Kish Prospect to drilling given the lead time in consenting for a near shore activity.
"We will now commence work on our foreshore licence submission, which will be a precursor to any further work leading up to the drilling of the Kish Prospect"
Providence's other Irish interests include the Barryroe field off the west coast of Ireland.
Recommended for you

NNPC extends four licences on pre-PIA terms