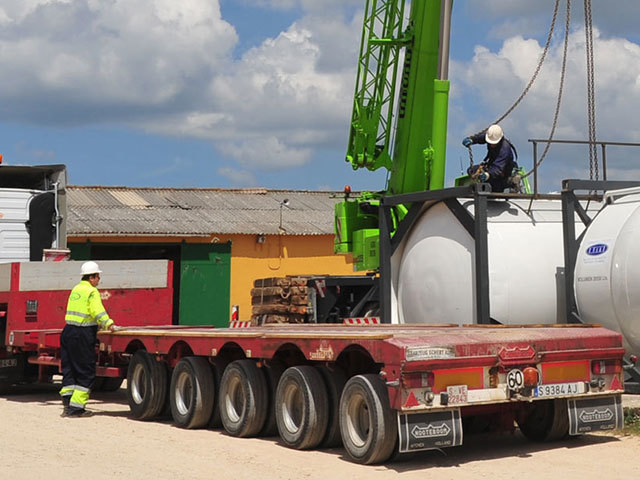 UK Oil & Gas (UKOG) today confirmed it was on the hunt for copycats of its hugely successful onshore Horse Hill well.
The firm said it will look to replicate its results in three other wells in the Weald basin in 2017.
The Horse Hill-1 oil discovery was the first ever to flow substantial oil from the Kimmeridge Limestones.
It achieved an aggregate stabilised natural flow rate of 1,365 barrels of oil per day (bopd) from two KL reservoirs (KL3 and KL4), a record rate for any UK onshore discovery well.
UKOG said it was on track for first production at the end of 2018.
The company also revealed in its annual results today that it was on lookout for acquisitions and would even consider looking outside of the UK.
Chairman Stephen Sanderson said: "In the three years since UKOG re-listed on AIM, chiefly boosted by the success of our Kimmeridge Limestone oil results at Horse Hill, we have become one of the most recognised and significant players in the UK onshore sector.
"Listed on London's Alternative Investment Market (AIM) and NEX Exchange Growth Market (formerly the ISDX Growth Market), we have a portfolio of direct and indirect investments in 12 UK onshore exploration, appraisal, development and production assets. We are the largest acreage holder in the south-east of England, with assets covering 942 gross km² in the Weald and Purbeck-Wight Basins. Our portfolio includes five undeveloped conventional oil fields that we are moving towards near-term production. We generate investment cash from our interests in two producing oil fields in the region, Horndean and Avington.
"At the heart of all that we do is minimising the impact of our activities on local communities and having total respect for the environment in which we live. We are determined to provide energy for Britain while preserving the way of life and rural beauty of our licence areas.
"We believe that fully understanding our assets is fundamental to our success. That is why we engage with global experts, such as Nutech, Schlumberger and Xodus Group, together with internationally recognised academic institutions such as Imperial College, London, to provide us with the best advice to help turn our innovative ideas and oil discoveries into economic reality.
"Our interests in the new Kimmeridge Limestone oil play have the potential for exceptional growth in the near and foreseeable future. Our portfolio also provides a solid underpinning of undeveloped oil discoveries, which along with our Kimmeridge Limestone projects, are economically robust at current Brent crude prices. We have a clear business plan, and the technical and operational expertise to make UKOG into a significant onshore producing oil company by end 2018."
The company raised £4.41million during the year, which was primarily utilised to increase its exposure to the onshore oil assets within the Weald Basin in England.
It acquired 100% of Celtique Energie Weald Limited (PEDL234) for £3.5million, of which it paid £1.25million in cash.
In addition, it increased its investment in Horse Hill from 20% to 48% over the year for £2.8million, of which it paid £1.15 million in cash.
It also loaned Horse Hill Developments Ltd a further £1.21million to fund the drilling and testing activities carried out during the year at HH-1.
UKOG has £2.44million in cash and cash equivalents. Its liabilities total £0.59million.
Recommended for you

CNR International announces 'special dividend' as oil profits continue swell