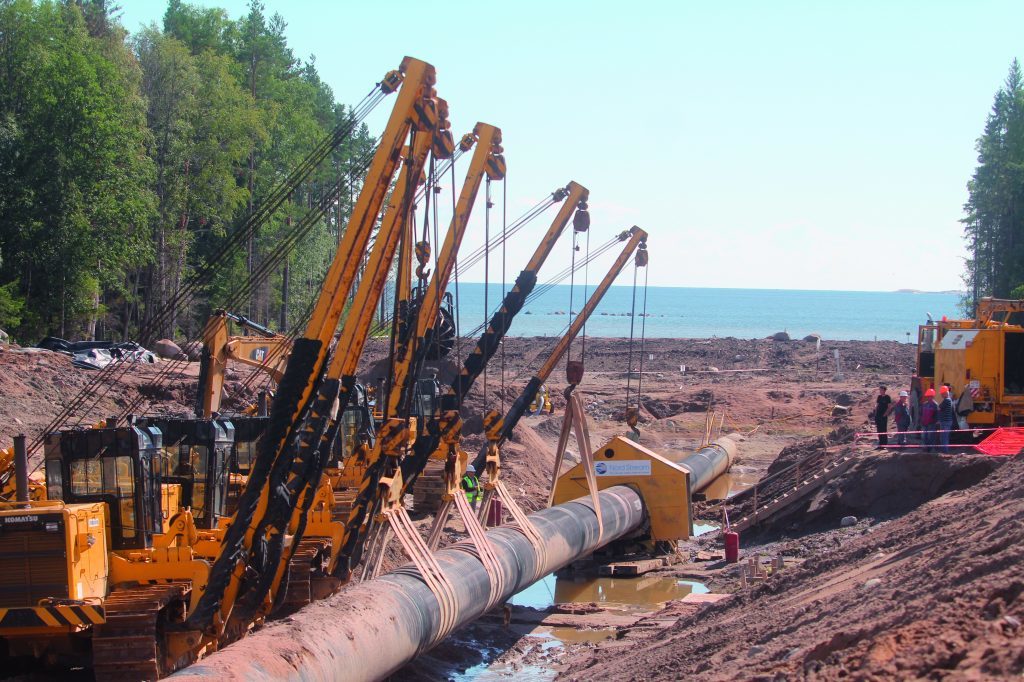 Shell is among a group of five energy companies who have agreed to stump up funding for the Nord Stream 2 project.
Shell, Engie, OMV, Uniper and Wintershall have each committed to provide financing and guarantees for up to 10% of the total cost of the project, which is currently estimated to be £8billion.
Each company will provide a long-term funding facility of £240million expected to be drawn down in 2017.
In addition, funds of up to £565million will be provided to cover a combination of short and long-term funding and guarantees.
The 1,220-kilometer pipeline will be able to transport a total capacity of 55 billion cubic meters of natural gas a year.
It will run from the coast of Russia via the Baltic Sea to Greifswald in Germany.
Gazprom owns 100% of the Nord Stream 2 project, which would open up another supply route from Russia to Europe that misses out Ukraine.
Relations between Moscow and Kiev have been acrimonious since Russia's annexation of Crimea in 2014.
Nord Stream 2's predecessor, Nord Stream, opened in two phases in 2011 and 2012.
Recommended for you

Russia pushes ahead with Nord Stream 2 before US sanctions