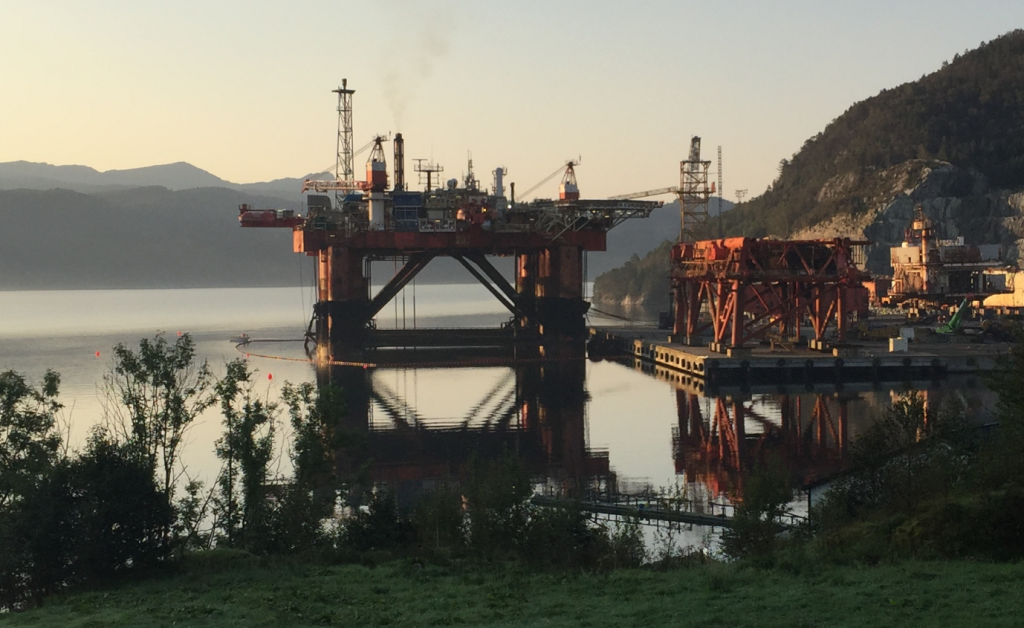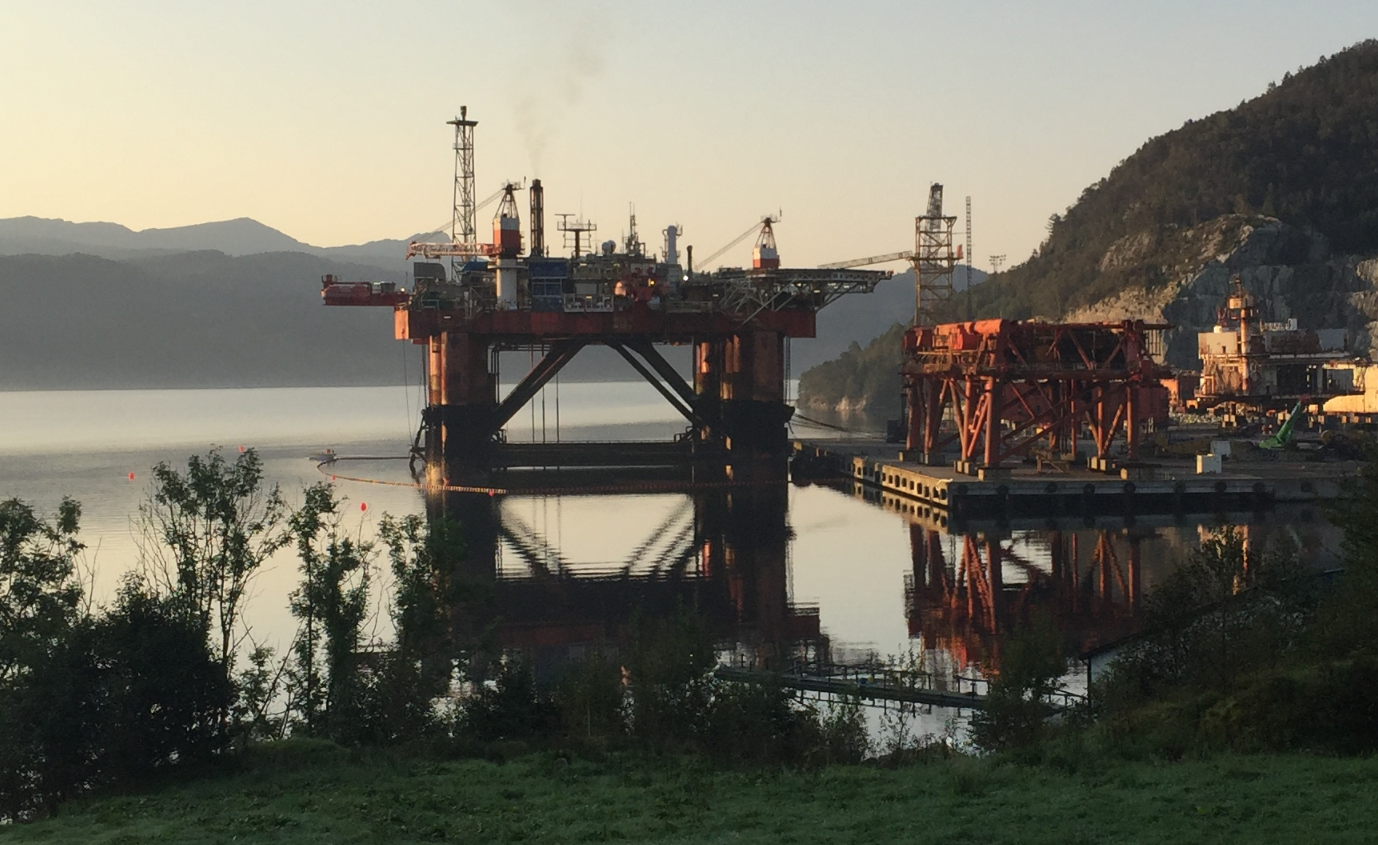 Norway's oil industry has been salivating for years over the Arctic Lofoten islands, which could hold billions of barrels of crude. It will likely have to keep dreaming.
The general election next month is unlikely to lift a deadlock that's keeping a ban on drilling off the environmentally sensitive archipelago as more and more Norwegians are turning their backs on the industry that helped make the country one of the world's richest.
"It's a dead issue," said Frank Aarebrot, a professor of political science at the University of Bergen.
Backed by unions and business, Norway's two biggest parties, Labor and the Conservatives, have long favored steps that could open up the area for exploration. But so far they have had to compromise with smaller parties that are determined to keep Lofoten oil-free.
That's because the area is a natural wonder. The waters off the rugged archipelago are home to the world's biggest cold-water coral reef and a breeding area for 70 percent of all fish caught in the Norwegian and Barents seas, according to WWF. The islands also host mainland Europe's biggest seabird colony. Opponents of oil exploration argue a spill could cause catastrophic harm and that Norway will run afoul of the Paris climate agreement if it expands exploration more.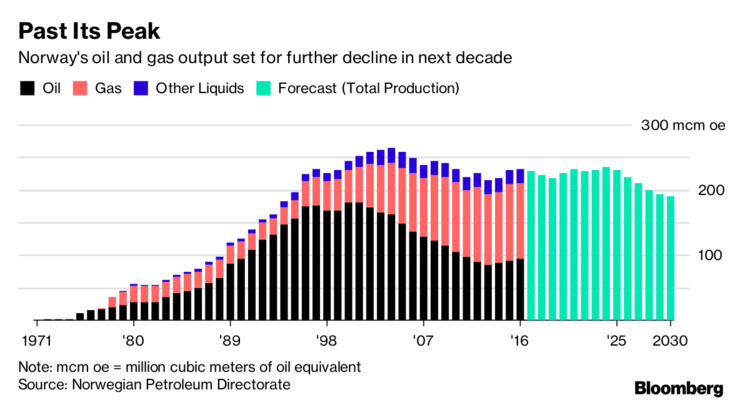 Oil companies led by state-controlled Statoil ASA, the biggest Norwegian producer, say gaining access is key if the country wants to maintain production of oil and gas, which is forecast to fall again from 2025 after already dropping 12 percent since a 2004 peak. While the government estimates Lofoten could hold about 1.3 billion barrels of oil equivalent, industry group Konkraft has said resources could top 3 billion barrels. If it's all crude rather than gas, that would represent at least $65 billion in sales value at current prices.
"We're dependent on making new discoveries to have new projects in that time-frame," Statoil spokesman Bard Glad Pedersen said by phone. "That also underlines the urgency in an impact assessment for Lofoten and Vesteraalen."
The debate over Lofoten frames a wider discussion in Norway over what role western Europe's biggest oil and gas producer, which started pumping crude in the 1970s, should take in the fight against climate change. Some 44 percent of Norwegians would be willing to leave some oil in the ground if it helps cut emissions, according to an Ipsos poll done this month for Dagbladet.
The question is also whether there will actually be a need for the area's untapped crude. As prices for renewable energy drop and oil producers from Exxon Mobil Corp. to OPEC hike their forecasts for electric car sales, Big Oil has started talking about crude demand peaking as early as next decade.
While both Prime Minister Erna Solberg and her rival from Labor, Jonas Gahr Store, say Norway needs to become less reliant on oil, they also maintain that petroleum production will continue to play a big part for many years ahead. Production alone still accounts for about 12 percent of the economy, down from more than 20 percent before oil prices crashed in 2014, and the entire industry employs almost 200,000 workers.
The Compromise
Ascendant opponents such as the Green Party, which looks set to gain more seats in parliament next month, and environmental groups say Norway needs to start to phase out its oil industry, arguing that more production would be a breach to its commitments under the Paris climate accord. Greenpeace is suing the country to get it to stop exploring in the Barents Sea off Norway's northern tip.
In a sign that opponents of drilling are gaining traction, Labor in a "compromise" earlier this year said it would only seek to start an impact study in one of the three areas designated as potential oil blocks off Lofoten. But even such as small move is opposed by the Center Party and the Socialist Left Party, its potential ruling partners after the Sept. 11 vote. Polls show such a coalition would win a clear majority.
Even industry friendly politicians such Ola Borten Moe, deputy leader of the Center Party, says there's no need to push into Lofoten. "There's more than enough good acreage available," he said in an interview.
But the former oil minister, who was well-liked in the industry, stopped short of presenting Labor with an ultimatum, contrary to the Socialist Left which says it won't lend its support to any government that allows oil activity off Lofoten.
"We will spend political capital on this," Kari Elisabeth Kaski, a member of the party's governing body, said in an interview. "It's an important symbolic issue."
The parliamentary situation is fluid and Labor could potentially seek support to form a coalition from the Christian Democrats and the Liberal Party, two centrist groups that currently support the Conservative-led government. But they also oppose an impact study.
Any government run by Labor or the Conservatives would maintain stable terms for the oil industry, including taxes and acreage awards, even if several smaller parties are pushing for an overhaul of Norway's energy policy.
The price for that may well be that Lofoten is left alone forever.
Recommended for you

Can oil ever be green? Norway turns to wind-powered drilling