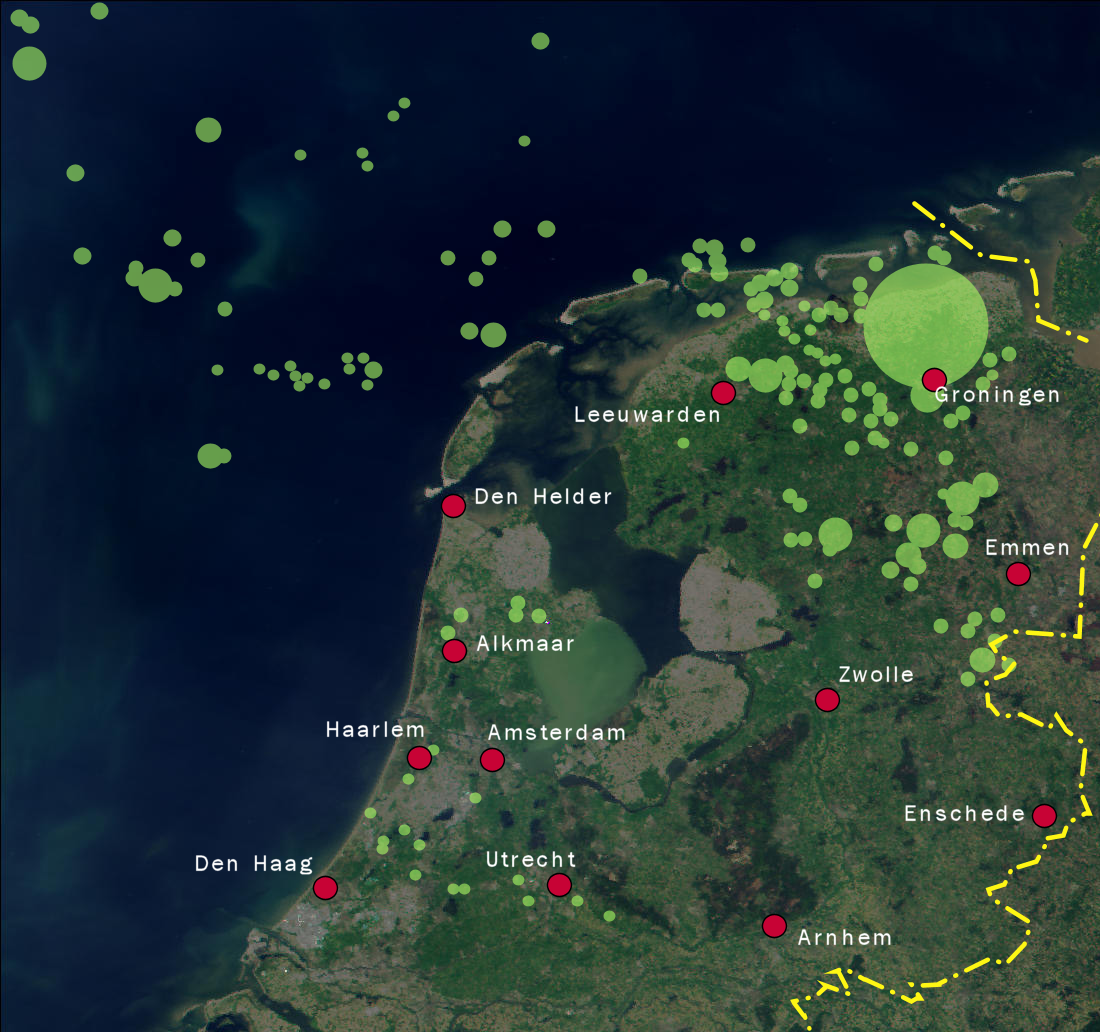 The Netherlands' Climate minister has been warned production needs to be reduced significantly around a major gas field following a series of increasingly powerful earthquakes.
Tremours have been striking the Groningen region due to gas mining –  last month a 3.4 magnitude quake hit, the heaviest in the area since 2012.
The country's State Supervision of Mines (SSM) has now told the economy and climate minister that a "major intervention" is now necessary for the safety of people in the region.
Inspector General of Mines, Theodor Kockelkoren, has now advised the minister to reduce production to 12 billion cubic metres per year as soon as possible to reduce the risk of damage.
The Groningen field is one of the richest sources of natural gas in Europe, but production has been capped in recent years due to seismic activity.
It is operated by gas production company NAM which is jointly owned by Royal Dutch Shell and ExxonMobil.
Last month economy and climate minister Eric Wiebes told dozens of major corporations in the country they should stop using natural gas from the field within four years.
Recommended for you
X

"Strong progress" on Atlantis purchase of South Wales power plant from Simec