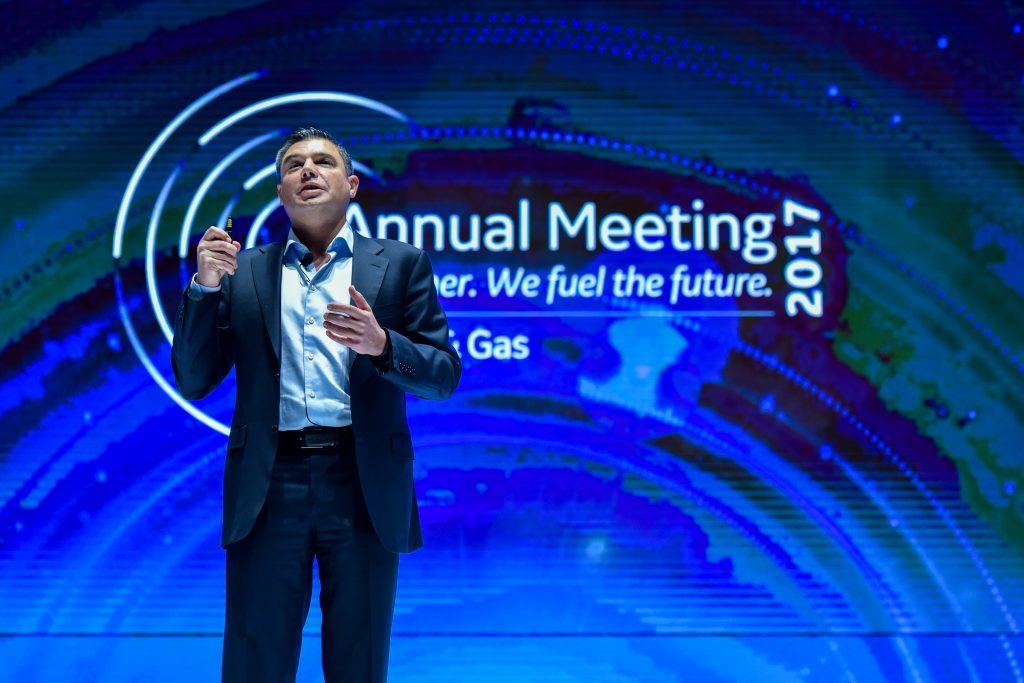 Baker Hughes, a GE company (BHGE) will help develop infrastructure to boost sustainable mobility in heavy duty trucks in Italy.
BHGE will work with Italian natural gas infrastructure company Snam to work out whether it will be feasible to build four small-scale liquefaction plants.
They would be the first micro-LNG plants in Italy.
They could produce 140,000 tonnes of liquefied natural gas (LNG) or bio-LNG in total, further enhancing the Italian production of renewable natural gas with zero carbon dioxide emissions for the transport sector.
Between 50 million and 80m euros would need to be invested.
The number of vehicles that use LNG in Italy has increased from less than 100 to about 1,000 units since 2015.
The number of stations supplying LNG has reached 20.
BHGE chief executive Lorenzo Simonelli said: "We know that low carbon fuel sources will continue to play an important role in enabling a seamless transition to a more sustainable energy mix.
"This agreement further demonstrates the strength of BHGE's fullstream portfolio of advanced technologies and service solutions for the gas market as well as proven expertise in the micro-LNG sector.
"We will work in close partnership with Snam to develop solutions that lower emissions and support the rejuvenation and sustainability of the heavy transport sector.
"We are uniquely positioned to collaborate and deploy our broad range of capabilities, industry-leading systems, and fuel-efficient technology the boost productivity and reduce the carbon footprint of operations."
Snam chief executive Marco Alvera said: "With this agreement we want to give a further impetus to the spread of sustainable mobility and to the decarbonisation of the entire heavy transport sector throughout Italy.
"Our goal, in particular, is to make a decisive contribution to the diffusion of a new concept of mobility from renewable sources thanks to biomethane and bio-LNG.
"The entry into the micro-LNG segment – which can liquefy pipeline gas and biomethane –  leverages Snam's European leadership in gas infrastructure and its existing presence in natural gas mobility, which is expected to be a growth market for gas consumption worldwide and where Snam may be able to export its competencies."
Recommended for you

Baker Hughes wins subsea deal for Chevron's Jansz-lo project off Australia