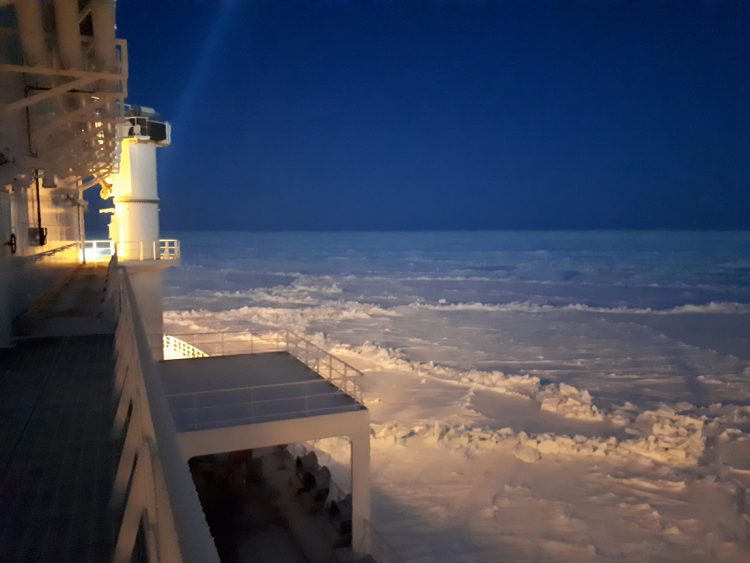 The Gas Exporting Countries Forum (GECF) has expressed "deep concern" about sanctions in the gas sector, the group has said after a meeting in Moscow.
The declaration follows the imposition of US sanctions on subsidiaries of China's state-owned COSCO. This has had the knock-on effect of resulting in some LNG carriers servicing Yamal LNG to be designated as a "blocked person".
COSCO Dalian was named on September 25 by the US Department of the Treasury for allegedly trading oil with Iran, in contravention of Executive Order 13846. COSCO Dalian is a 50% shareholder in China LNG Shipping (CLNG) and as such this subsidiary qualifies as blocked under the US sanctions. CLNG in turn holds a 50% stake in Teekay LNG's Yamal LNG joint venture. As such, Teekay said, the joint venture also qualifies as a blocked person. The venture owns four Arc7 LNG carriers that are in operation, with another two newbuilds on the way. There are currently 13 Arc7 carriers serving the facility.
Teekay, in a statement postponing its planned investor meeting on October 2, said CLNG was seeking a prompt resolution. Teekay also noted that the sanctions on COSCO Dalian was having a "pronounced positive impact" on spot tanker rates.
A statement from Novatek disclaimed any responsibility on the issue, saying that Yamal LNG had "all the necessary capacities to ensure supplies of LNG produced to customers in accordance with contractual obligations within the agreed timelines".
The Russian independent went on to note that 15 LNG cargoes had been carried from Yamal LNG to the Asia Pacific market during the third quarter, via the Northern Sea Route (NSR). This is about 25% of the LNG dispatched in the period.
The two newbuilds will bring Yamal LNG up to its full capacity of 15 tankers, with Novatek saying these should be in operation by the end of the year. These carriers play an essential role in allowing the plant to ship gas to the east, with plans for deliveries via the NSR to be four times higher in 2019 than 2018. Novatek's deputy chairman Lev Feodosyev said expanding into the Asia Pacific area was the "commercial priority". Part of this will involve construction of a transhipment hub at Kamchatka.
The GECF statement went on to object to "unilateral economic sanctions in the gas sector", particularly against its members. There are 12 countries in the club, including Iran. Bijan Zanganeh, Iran's energy minister, called for the producer states to co-operate in order to tackle challenges in the world's gas market.
This is not the first time Yamal LNG has been caught in the crosshairs of sanctions. The US announced sanctions on Gennady Timchenko, a member of Russian President Vladimir Putin's inner circle, in 2014 following the annexation of Crimea, in Ukraine. Timchenko's Volga Group held a major stake in Novatek, which operates the Yamal LNG plant.