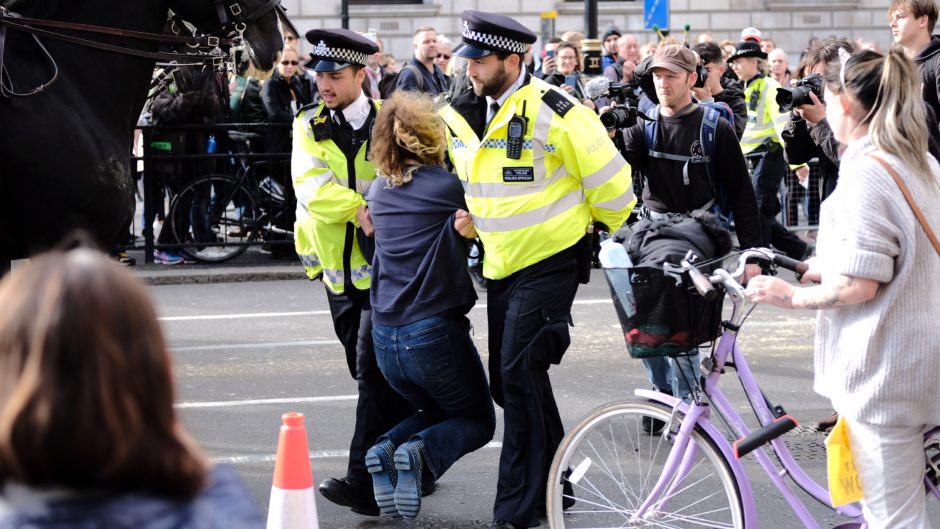 Extinction Rebellion is broadening its list of targets to include financial services and the media in pursuit of its environmental goals.
XR has published its plans for the year, with a plan for a first protest on February 22 in London.
This will be followed by a protest at a coal mine in Durham on February 26-28, "40 days of action" during starting on February 26 over Lent and a "fossil free Ramadan" from April 23 to May 23. The group is also planning conferences in Birmingham and Brixton at the beginning and end of March respectively.
From May 23, there are plans for a "rolling rebellion", the group's strategy document said. This will see its members shift from blocking streets in London for two weeks towards taking action in waves. In order to tackle the environmental crisis, XR intends to target the "underlying causes", which it defined as the government, the media and the financial institutions.
As for the Conference of the Parties (COP) 26 meeting in Glasgow in November, XR does not seem convinced. The summit is a "tool of a broken system" that will not provide the needed changes, it said. Instead, the group has called for a Global Citizens Assembly.
XR was controversially listed as an extremist ideology by the UK authorities, it emerged in January, alongside terrorist groups.
The group espouses a non-violent mode of protest but has carried out disruptive actions. In October 2019, some members prevented trains from operating in London and were physically removed by commuters.
XR's co-founder Gail Bradbrook in comments to Reuters ahead of the strategy launch said the plan for 2020 was to "disrupt the system, not the public". She named potential targets as Barclays, PwC and News Corp for the planned disruptions starting in May.
Recommended for you

South African protest targets Russian seismic vessel