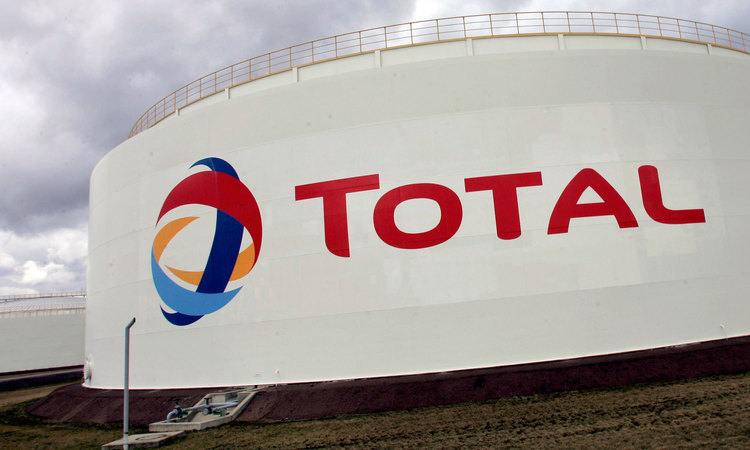 Total has reported adjusted net income of $848 million, with an organic cash breakeven below $25 per barrel.
The company's CEO Patrick Pouyanné said the third quarter had been a "more favourable environment" than the second, with oil prices above $40 per barrel. "However, the environment was mixed with low natural gas prices and severely depressed refining margins due to excess production capacity relative to demand and high inventories."
In the third quarter of 2019, Total reported adjusted net income of $3.017 billion.
Net income for the period was $202mn. Net debt to capital fell to 22%, from 23.6% at the end of June. Production was down 11% year on year, at 2.715 million barrels of oil equivalent per day.
While production was down, Total's upstream drove results for the company. The sector provided adjusted net operating income of $1.1bn. Behind this success were low production costs, of $5 per boe. Full year production is expected to be below 2.9mn boepd.
The company reported revenue from sales at $27.217bn, down from $42.54 billion in the same period of 2019.
Total also reported a strong result from marketing and services, which generated net operating income of more than $400mn. This was while refining hit losses and petrochemicals stayed steady.
Shift
The company highlighted its energy transition shift. It is converting the Grandpuits refinery, in France, into a zero-oil platform while it has also bought a 3.3 GW solar portfolio in Spain and buying into floating offshore wind in South Korea and France.
As an expression of belief in the group's fundamentals, Total's board has confirmed a third quarter dividend of 0.66 euros per share. The company said it was comfortable with this payout at oil prices of $40 per barrel.
Total also noted a number of steps in liquids during the three-month period. It is moving forwards with a third phase at Brazil's Mero field and reached an agreement with Uganda on an export pipeline. It also completed sales to Perenco, of assets in Gabon, and to Neo Energy of in the UK North Sea.
No mention was made of the Luiperd discovery, announced this week by the company offshore South Africa.
Recommended for you

Oil's wild ride is driven by a disruptive band of bot traders