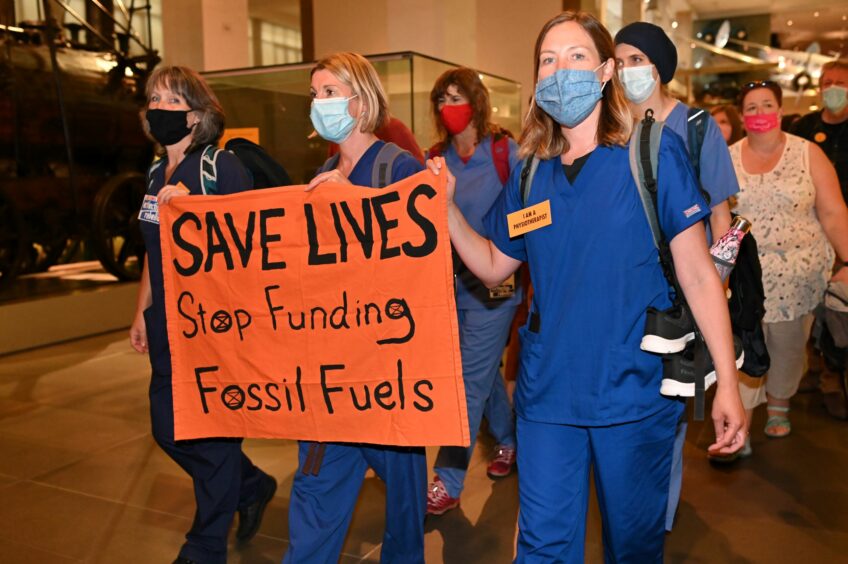 Extinction Rebellion occupied the Science Museum on August 29 in protest at Shell sponsorship.
The XR Youth, XR Science, XR Families and XR Communities groups had a sit in at the museum while also blocking Cromwell Road.
The group said they had the aim of preventing the Science Museum from opening on the August Bank Holiday.
XR said around 40 members had pre-booked tickets and, on arrival, had glued themselves to equipment and were locked in the museum. The police abandoned their efforts at around 8 pm, "making this a real-life Night at the Museum situation".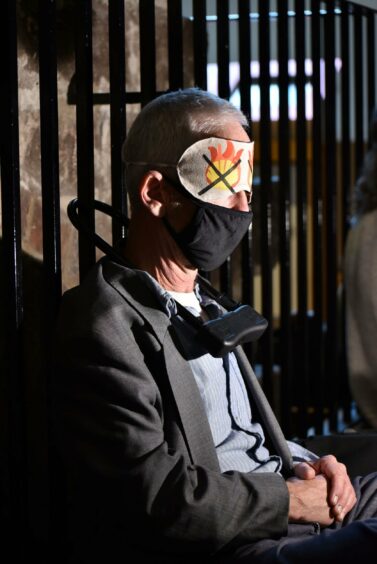 Some members of XR were still in the museum this morning.
A statement from the group said museums "are expected to educate the public" but that accepting money from oil and gas companies would continue "to fuel the crisis". The Science Museum, XR said, has received Shell sponsorship but also signed a "Shell gagging order".
XR Scientists member Dr Charlie Gardner said it was "shocking to see great cultural institutions like the Science Museum still accepting money from oil companies and helping to shore up their reputations".
The museum opened an exhibit in May, called Our Future Planet. Shell and UK Research and Innovation sponsored the show. The exhibition focuses on carbon capture and storage (CCS).
XR has reported that the Science Museum has agreed to not make any statements that may harm Shell's reputation.
Part to play
Museum director Ian Blatchford sent a message to staff in April defending the acceptance of Shell as sponsor.
Companies such as Shell, BP and Equinor have "the capital, geography, people and logistics to be major players in finding solutions to the urgent challenges of climate change", he wrote.
XR activists also staged a sit in at St Paul's Cathedral. A group of about 16 activists refused to leave. They were protesting at the Church of England's investments in fossil fuel companies.
The church has a number of investments in these companies. It has made the case that its role encourages them to improve environmental performance and disclosure.
XR began its Impossible Rebellion campaign on August 23. This aims to tackle investments in fossil fuels.
Recommended for you

Extinction Rebellion protesters target Labour headquarters