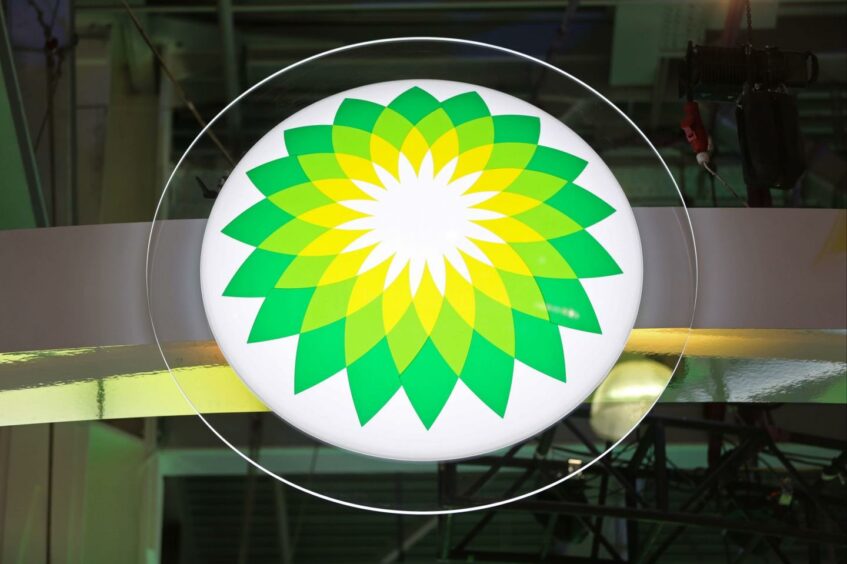 BP is facing a financial hit of up to $25 billion over its exit from Russia state-owned oil firm Rosneft.
Last night the UK-headquartered company announced it will exit its 19.75% holding in Rosneft, with CEO Bernard Looney and former chief Bob Dudley both resigning from its board.
BP (LON:BP) said extricating itself will incur charges of up to $25 billion, though didn't go into detail as to how it plans to offload its stake.
Shares of the company dropped as much as 7.3% and were down 6.5% at 353.85p as of 9:20am in London.
Susannah Streeter, senior investment and markets analyst at Hargreaves Lansdown said BP's exit plan is unclear, but this "eye-wateringly expensive decision" will have knock on impacts to its move into renewables and on shareholders.
"It looks like it will be highly difficult for the company to recover anywhere near what was considered to be the full value of the stake, estimated to be $14 billion at the end of 2021 and it will also strip BP of lucrative dividends which were due to pour in from the Russian business.
"Last year higher oil prices and foreign exchange tailwinds helped BP's underlying profit from Rosneft rise to $2.7bn from $56m. There are now estimates that extricating itself could cost BP up to $25 billion.
"A write down of this magnitude is also likely to limit the extent to which BP can continue to accelerate its transition towards renewables, but at the same time the crisis is clearly concentrating minds about the need to find alternative sources to reliance on Russian oil with Germany pledging to build up renewable energy as fast as possible."
READ: Equinor follows BP in exiting 'untenable' Russia joint ventures
The impacts are expected to be recognised in the first quarter 2022 results for BP, due out in May.
The London-listed oil and gas giant has held a 19.75% shareholding in Rosneft since 2013.
It said the resignations of Mr Looney and Mr Dudley from the Rosneft board will require it to "change its accounting treatment of its Rosneft shareholding".
Mr Looney said: "Like so many, I have been deeply shocked and saddened by the situation unfolding in Ukraine and my heart goes out to everyone affected. It has caused us to fundamentally rethink bp's position with Rosneft.
"I am convinced that the decisions we have taken as a board are not only the right thing to do, but are also in the long-term interests of BP. Our immediate priority is caring for our great people in the region and we will do our utmost to support them. We are also looking at how bp can support the wider humanitarian effort."
Mr Looney has been on the board of Rosneft as one of two BP-nominated directors since 2020 – Mr Dudley has been a member of the company's top brass since 2013.
BP has been under increasing pressure to distance itself from Rosneft following Russia's invasion of Ukraine.
Business Secretary Kwasi Kwarteng held a virtual call with Mr Looney for around 20 minutes on Friday to discuss the company's position.
I welcome BP's decision to exit its shareholding in Rosneft oil company.

Russia's unprovoked invasion of Ukraine must be a wake up call for British businesses with commercial interests in Putin's Russia.

— Kwasi Kwarteng (@KwasiKwarteng) February 27, 2022
Governments are in the process of implementing economic sanctions against Russia as conflict continues to rage in the Eastern European country.
According to research company Morningstar, BP's stake in Rosneft has fallen from around $16.5 billion at the beginning of the year to $6bn following the invasion.
It is also one of the oil and gas companies with the "highest Russia exposure".
In a statement released on Sunday, BP confirmed it would also exit its other businesses with Rosneft within Russia, while continuing to comply with all relevant international trade rules and sanctions.
Helge Lund, BP chairman, said: "Russia's attack on Ukraine is an act of aggression which is having tragic consequences across the region. BP has operated in Russia for over 30 years, working with brilliant Russian colleagues. However, this military action represents a fundamental change.
"It has led the BP board to conclude, after a thorough process, that our involvement with Rosneft, a state-owned enterprise, simply cannot continue. We can no longer support BP representatives holding a role on the Rosneft board.
"The Rosneft holding is no longer aligned with BP's business and strategy and it is now the board's decision to exit bp's shareholding in Rosneft. The BP board believes these decisions are in the best long-term interests of all our shareholders."
Recommended for you

BP set to take control over solar arm Lightsource