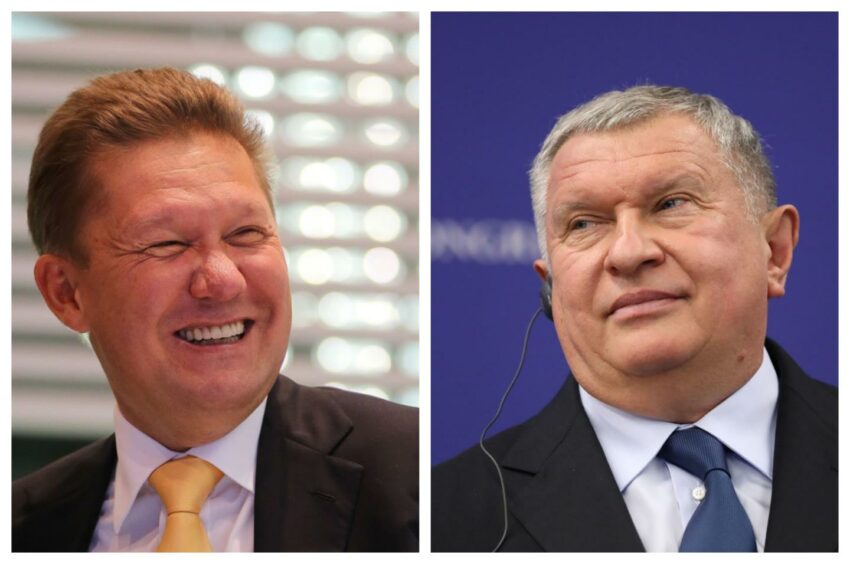 The UK has imposed sanctions on the chief executives of Russian energy giants Rosneft and Gazprom.
Foreign Secretary Liz Truss has announced a package of sanctions, including an asset freeze and travel ban measures on seven of Russia's wealthiest and most influential oligarchs.
This includes Putin's "right-hand man" Igor Sechin, CEO of Rosneft, and Alexei Miller, CEO of Gazprom.
Roman Abramovich, owner of Chelsea FC, and Nikolai Tokarev, president of Russian state-owned pipeline company Transneft are also on the list.
The seven have a collective net worth of £15billion, and are now banned from travelling to the UK and no British citizen or company may do business with them.
Igor Sechin, a close and influential ally of Putin, has already been sanctioned by the US and EU.
The UK Government said that Alexei Miller, as CEO of energy company Gazprom, is one of the most important executives supporting the Russian Government.
Miller served under Putin in the 1990s when Putin was deputy mayor in St Petersburg, and has has been sanctioned by the US.
Foreign Secretary Liz Truss said their close ties to Putin means "they are complicit in his aggression".
"The blood of the Ukrainian people is on their hands. They should hang their heads in shame.
"Our support for Ukraine will not waver. We will not stop in this mission to ramp up the pressure on the Putin regime and choke off funds to his brutal war machine."
Reports earlier today showed that Russian bombs completely destroyed a children's and maternity hospital in the city of Mariupol in Ukraine.
President Volodymyr Zelenskiy decried it as "genocide".
UK Prime Minister Boris Johnson said: "There can be no safe havens for those who have supported Putin's vicious assault on Ukraine.
"Today's sanctions are the latest step in the UK's unwavering support for the Ukrainian people. We will be ruthless in pursuing those who enable the killing of civilians, destruction of hospitals and illegal occupation of sovereign allies."