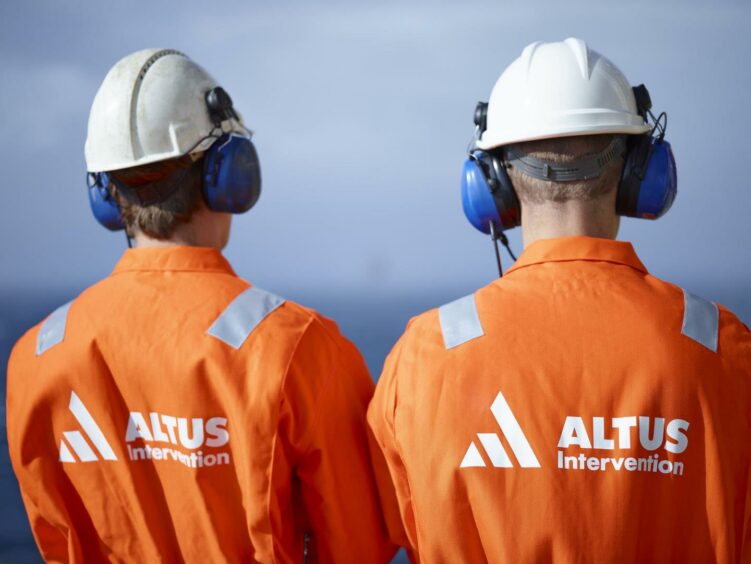 Oilfield services giant Baker Hughes has signed a deal to acquire wells specialist Altus Intervention.
Altus employs around 1,200 people globally, including more than 500 in Portlethen near Aberdeen.
Baker Hughes has announced it is buying the firm for an undisclosed sum, with particular focus on Altus' ability to help operators enhance production from mature oil and gas fields.
Executive vice president at Baker Hughes, Maria Borras, said: "The addition of Altus Intervention supports our strategy to transform core oil and gas operations by enhancing technological capabilities and providing customers with higher-efficiency solutions.
"We value the Altus Intervention team's deep expertise and look forward to bringing these fully integrated well intervention solutions to our global customer base."
The deal is expected to close in the second half of 2022 and will see Altus Intervention integrated into Baker Hughes' oilfield services segment.
Baker Hughes was been asked to confirm whether any overlap or redundancies can be expected for the workforce.
A spokesperson said: "Altus Intervention's technologies and solutions are complementary to our portfolio. We are working on integration planning and will have more information to share after closing."
Headquartered in Norway, Altus operates in 11 countries including the UK.
Altus Intervention chief executive Age Landro said: "Our technology and techniques play a critical role in improving production, well intervention and plug and abandonment, and we believe this agreement with Baker Hughes is the right step forward.
"We are focused on a long-standing vision of making intervention smarter to deliver real change operationally and commercially, and we look forward to leveraging Baker Hughes' strong network, complementary technology and global infrastructure in the oil and gas industry."
Altus Intervention was established in 1980 and went on to set up bases in areas including the US and the Middle East.
Accounts published on Companies House show that the firm's Portlethen base had an average of 536 employees in 2020.
Recommended for you

Baker Hughes points to continued North Sea growth in Q3 results