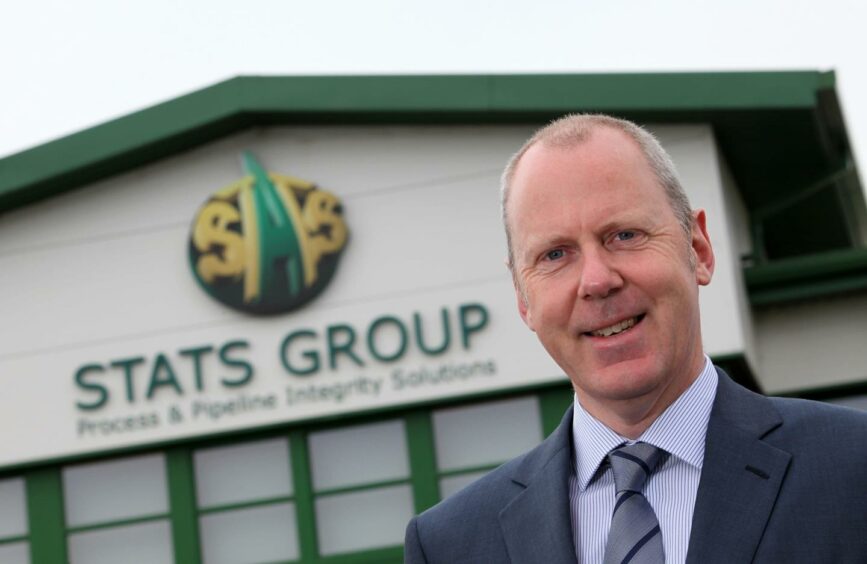 Pipeline specialist STATS Group plans to boost its international footprint following an "excellent" 2021.
The Kintore-headquartered firm posted pre-tax profits of £1.5m, up nearly 50% on 2020's results, on revenues of £49.7, up 17% year-on-year.
Though the North Sea kept the Aberdeenshire-based business busy with six concurrent pipeline shutdown campaigns, 87% of its revenue came from outside the UK.
Directors are working through plans to increase the firm's local presence in Australia and Saudi Arabia in particular, and have approved a £4.9m capital spending programme for 2022.
Elsewhere, STATS Group said it has contracts with two entities, one of which is based in the Netherlands, which are wholly-owned by Russian gas firm Gazprom.
As of February 24, 2022, the group said it has trade receivables and accrued income of £400,000 from these contracts, and forecast revenue from them amount to less than 5% for 2022.
STATS said the impact of sanctions on future activities "remains unclear" at this stage, but the group will "continue to monitor the situation closely in conjunction with its legal advisers and clients".
Reflecting on the 2021 accounts, CEO Leigh Howarth said: "Notwithstanding the continuing impacts of Covid-19, the directors expect demand for the group's products and services to increase over the coming year, with revenue anticipated to be higher than that achieved in 2021.
"In support of a strategy to further internationalise, the directors will consider plans to increase the group's local presence in Saudi Arabia and Australia."
STATS Group employed a monthly average of 311 people in 2021, up from 258 in 2020.
Recommended for you

Japan's Mitsui completes takeover of north-east firm Stats Group