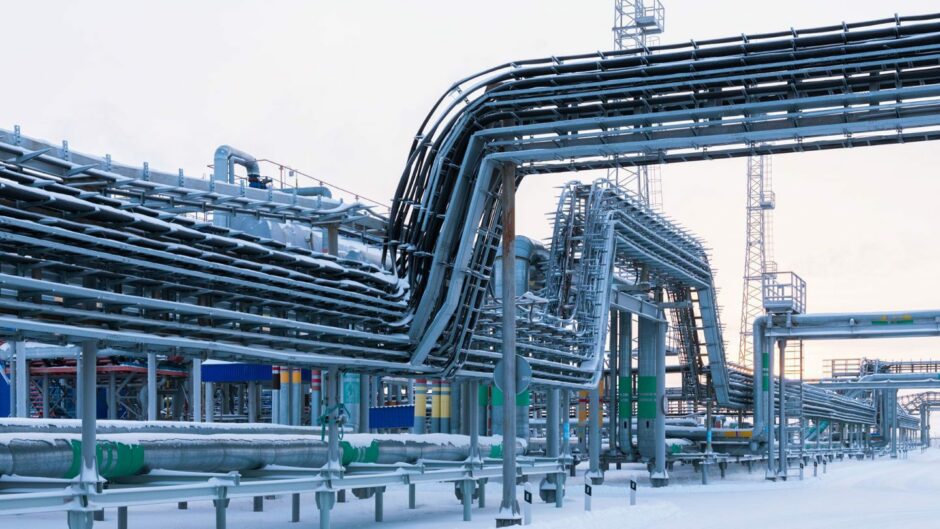 Wintershall Dea has announced it will 'fully exit' Russia, joining the ranks of energy majors pulling out of the country in the wake of its invasion of Ukraine.
In a statement released late on Tuesday, chief executive Mario Mehren said continuing to operate in Russia was "not tenable."
"Russia's war of aggression in Ukraine is incompatible with our values and has destroyed co-operation between Russia and Europe," he added.
"In recent months, limitations imposed by the Russian Government on operations of Western companies in the country and external interferences in our joint venture operations, made it impossible for Wintershall Dea to operate in Russia as before and resulted in an economic expropriation of the Joint Ventures in Russia."
The group said it intends to fully exit Russia in "an orderly manner" complying with all applicable laws and regulations.
It follows an earlier decision last March, in which the company said it would not "advance or implement" any new oil and gas projects in Russia and would write off its €1 billion financing of Nord Stream 2.
Wintershall said Tuesday that the fair value of its Russian joint ventures had since been "significantly impacted" by what it called "external interference into the business models", blaming Russian government decrees which retroactively reduced the prices at which the ventures can sell hydrocarbons to Gazprom.
As a result it expects to record a non-cash loss of approximately €5.3 billion ($5.7bn) from the deconsolidation of the Russian joint ventures and other Russia-related impairments – in particular its interests in Nord Stream AG and WIGA Transport Beteiligungs.
Other local interests include a 35% stake in the Yuzhno-Russkoye gas field, alongside Gazprom and OMV, and co-ownership of two Achimov gas projects in Siberia, including Achimgaz.
Meanwhile, parent group BASF reported a 7.3 billion euro ($7.9 billion) non-cash impairment on the company as a result.
Wintershall Dea said the various decrees and sanctions meant it no longer meets the criteria set out under International Financial Reporting Standards (IFRS) for having control or significant influence over its Russian joint ventures, and had therefore "deconsolidated" all such interests during Q4.
Wintershall's decision lags behind those taken by many other supermajors and oilfield service providers, including the likes of Shell, BP, TotalEnergies and Baker Hughes, who all announced various sell-offs and withdrawals from Russian ventures.
Most recently TotalEnergies recorded a $3.7bn impairment in its Q4 results as part of a writedown of its stake in Russian gas producer Novatek, alongside a series of similar writeoffs earlier in the year.
Recommended for you

Update: ADNOC, Harbour said to mull acquisition of BASF's Wintershall Dea unit