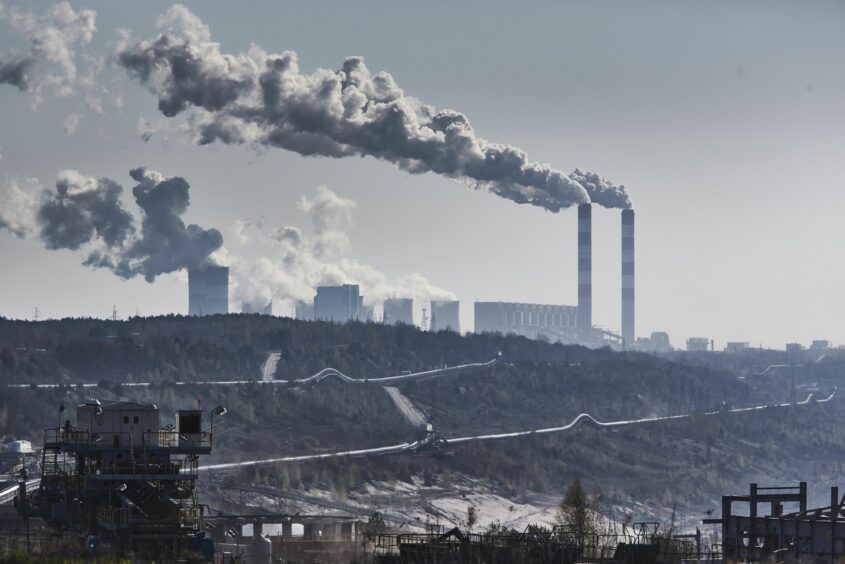 European gas prices rose amid expectations of higher demand from power producers, after a recent slump improved the profitability of the fuel compared to coal.
Benchmark futures have been fluctuating near €50 over the last few days after plunging about 35% since the start of the year. Together with surging carbon prices, that could rein in an increased reliance on coal to produce electricity, but also prevent gas prices from falling further.
Last year, coal-fired power generation in Europe increased by about 1.5 percentage points versus 2021, ending a steady decline in coal usage rates, according to Eurasia Group. That was mainly driven by a surge in gas prices after Russia cut supplies.
Not all countries in Europe still use significant amounts of coal, but for those that do — such as Germany and the Netherlands — the switch to gas is becoming more likely, according to Fabian Ronningen, a senior analyst for power and renewables research at Norwegian consultant Rystad Energy.
"The situation we have seen over the last few weeks has been the closest competition between coal and gas in a very long time," he said. It remains to be seen whether increases in gas generation will outpace the rise in coal usage this month, he added, since infrastructure bottlenecks and fuel availability can have an impact.
With the restart of the Freeport liquefied natural gas export terminal in Texas progressing, Europe looks likely to enjoy robust supply. The terminal operator received regulatory approval to start commercial operations after an explosion last year, but will still take "several weeks" to ramp up production, Freeport LNG said.
Russian pipeline gas shipments via Ukraine have also rebounded to levels seen earlier this year.
For now, there are no meaningful signs that consumption of gas is rising. The European Union slashed its gas demand this winter by almost a fifth, beating a voluntary 15% goal that was made to help it survive the heating season with much lower Russian flows.
Front-month gas futures rose 4.1% to €50.51 per megawatt-hour by 1:52 p.m. in Amsterdam. German power prices for next month increased 2%, while those in France advanced by 2.3%
European carbon futures slipped after rising to a record above €100 per metric tons on Tuesday. Improving economic outlook and expectations of a rebound in industrial output has boosted the cost of EU pollution permits.
Still, geopolitical uncertainty remains and "the need to fundamentally change Europe's energy mix will keep the region's energy prices well above historical levels," according to Moody's European Energy Monitor. "Although short term gas prices have fallen sharply and are now back to where they stood before Russia's invasion of Ukraine, we expect energy prices to remain volatile and above historical levels."
Recommended for you

EU strikes deal to curb methane emissions in oil, gas supply