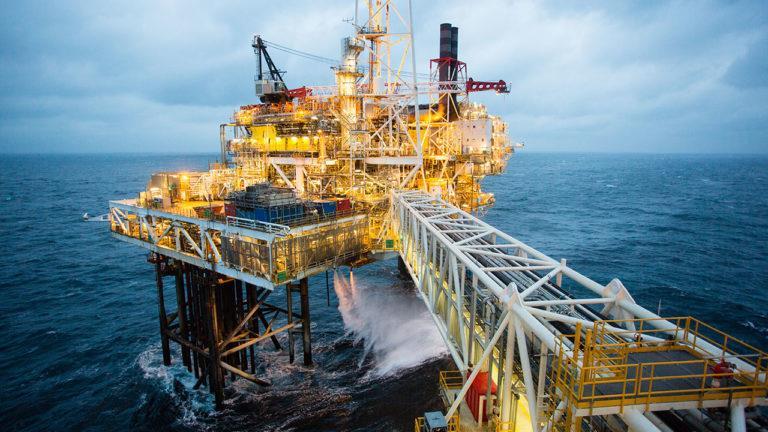 Denmark has fired the starting pistol on a "mini" oil and gas licensing round, less than two years after it pledged to move "beyond" fossil fuels.
The Danish Energy Agency opened the tender on Thursday, meaning interested companies can now apply for fresh North Sea permits in a designated area.
It includes the Elly and Luke finds – estimated to hold gas volumes worth DKK 5.2 billion – and is in response to "an unsolicited application in the area".
"On this basis, the Minister for Climate, Energy and Supply has made the decision, after consulting the Climate, Energy and Supply Committee, to launch a mini-tendering round, cf. the Subsoil Act's rules on mini-rounds and the North Sea Agreement of December 2020," the Danish Energy Agency said.
Denmark's decision to launch a new licensing round, mini or not, will raise more than a few eyebrows though.
Much was made of the Scandinavian country's 2020 announcement that it would stop offering fresh permits in the North Sea, and phase out production all together by 2050.
The Beyond Oil and Gas Alliance
It was a pledge Denmark doubled down on around a year later when it played a key role in setting up the Beyond Oil and Gas Alliance (BOGA), a group formed during the COP26 conference in Glasgow.
As the name suggests the coalition of governments and stakeholders aims to "facilitate the managed phase-out of oil and gas production".
Headed up by Denmark and Costa Rica, the group also features the likes of France, Ireland and Greenland, while New Zealand and California are associate members.
Finland, Italy and Chile are listed among the "friends" of the BOGA, while there is also support from Bloomberg Philanthropies.
It had been rumoured that Scotland was in line to join the alliance, but this has yet to come to pass and currently seems unlikely.
Meanwhile the Faroe Islands, an autonomous part of Denmark, has been clear that it will not be joining BOGA as it keeps the door open on further exploration.
Synchronised swimming
Around the time of the group's creation, one leading North Sea figure compared it to giving up a sport that they don't play.
Deirdre Michie, the then-chief executive of Offshore Energies UK, said: "It'd be a bit like if I was to give up synchronised swimming which I currently don't do."
Costa Rica has never extracted oil, Ireland has gas reserves though modest compared to the UK.
Greenland has, in recent times, been a hotspot for drillers but crashes in commodity prices means that has all but ended.
Recommended for you

Chris Cox and Curium Resources going after North Sea's untapped discoveries