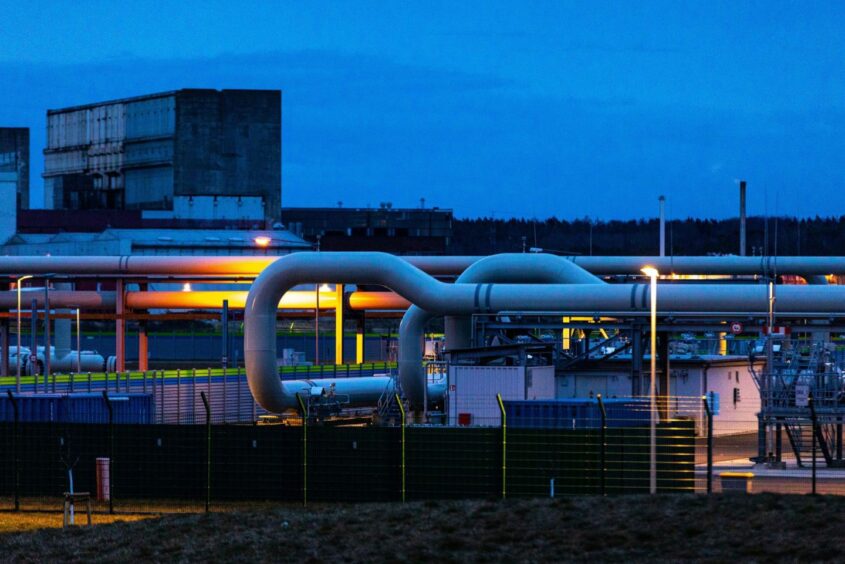 Even if Russia ended its war in Ukraine and there was regime change in Moscow, the trading relationship between Europe and its former top energy provider wouldn't be restored, according to German and British officials.
"This is a relationship that has come to an end," Miguel Berger, Germany's Ambassador to the UK, said at the Energy Intelligence Forum in London on Wednesday. "There will be no return," said UK Minister for Energy and Net Zero Graham Stuart.
Europe has slashed its reliance on Russian energy since the invasion of Ukraine. The region introduced bans on the import of coal and oil from its eastern neighbor last year. Natural gas supplies also dropped significantly, with the Nord Stream pipeline initially halted by Russia, then damaged by subsea explosions. Russia now contributes less than 10% of the region's energy supply compared with more than a third before the war.
For the UK, that's not a huge change because Russia provided just 4% of its gas and 9% of its oil in 2021, according to a parliamentary report. For Germany it's been an major upheaval, depriving the country of about half its gas supplies.
"The situation is very challenging," Berger said. Gas prices will remain higher than before Russia's war creating "constant pressure for Germany and its industry."
Imports of pipeline gas from Russia have been mostly halted, but supplies of liquefied natural gas have increased since the invasion. Spain, France and Belgium were among countries that boosted purchases of the super-chilled fuel from Russia, while the UK has banned it and Germany avoids it without a formal embargo.
Those supplies will also be gradually phased out across Europe as the continent continues its efforts to diversify its sources of gas, said Berger.
The recent leak at a Baltic Sea gas pipeline, which is suspected to be sabotage, is a reminder of the risks to Europe's energy supplies. Stuart said that the UK is maintaining its focus on security and working with other NATO members to protect infrastructure.
Recommended for you

Offshore wind contractors are starting to say "no"