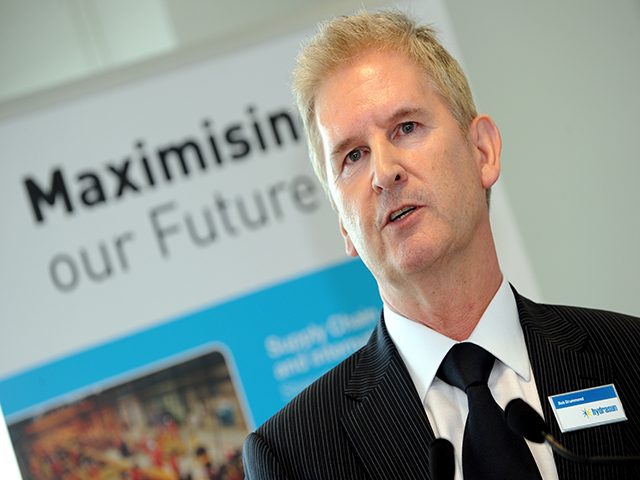 Energy service firm Hydrasun Limited reported a healthy order book and "strong pipeline of new opportunities" in its latest annual accounts.
The Aberdeen company – part of Hydrasun Group – achieved a small rise in profits to just under £17million, from £16.2million a year earlier, during the 12 months to March 31.
Turnover increased by more than £20million to £120.9million.
Average staff numbers increased by 11% to 642 during 2013/14 and had reached 650 by the end of the period.
Hydrasun Group specialises in integrated fluid transfer control equipment and services for the oil and gas, petrochemical and marine industries worldwide.
It has operations in the UK, the Netherlands, the Caspian region, the Middle East, Brazil and Angola as well as a sales office in Houston and partners in Trinidad and Egypt.
Last year, it announced a change of private-equity ownership after Equistone Partners Europe exited the business and was replaced by larger group Investcorp.
Exact details were not disclosed. The deal was said to put a value of around £160million on Hydrasun.
Bahrain-based Investcorp was believed to have taken a stake of about 80% in the firm, with Hydrasun Group's management holding the remaining shares.
In Hydrasun Ltd's 2013/14 accounts, group chief executive Bob Drummond said: "The demand for the group's products, services and solutions remained strong within all areas and indeed increased significantly within certain key segments, including integrity management services, specialist hydraulic solutions and applications – particularly for subsea projects and well intervention activities.
"The directors are confident that the further progress and development achieved by the group in the year to March 31 will continue."
Hydrasun Group, which has its headquarters in the Aberdeen Gateway Business Park, failed to respond to a Press and Journal phone call seeking an update on current trading at the firm and its subsidiaries.