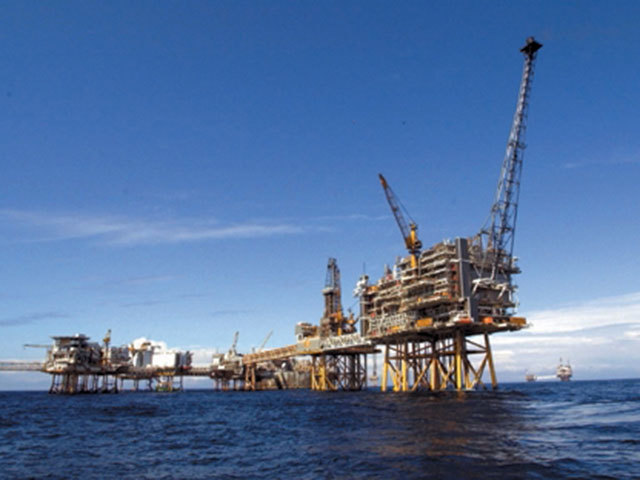 Norway's central bank is adapting its policy to ensure plunging crude prices don't disrupt the economy of western Europe's biggest oil and gas producer.
While central banks elsewhere grapple with the threat of deflation, policy makers in Norway face "problems and challenges that are in a different class," Governor Oeystein Olsen said today in an interview in Bergen, on Norway's western coast. "There are some clouds now that are darker in regards to the prospects of the Norwegian economy, we see those dark clouds in the future development of the oil industry."
The price of crude oil dropped to just under $80 a barrel this week from $115 as recently as June, putting pressure on a nation that relies on energy resources for its wealth. Oil companies in Norway led by state-controlled Statoil ASA may cut spending by as much as 18 percent next year to adapt to the tougher environment, according to a September survey by the statistics office.
The oil price development over the past five months has already forced the central bank to alter its forecasts. In October, Olsen warned that the fall in crude had "increased the uncertainty regarding the outlook for the Norwegian economy." The same month, policy makers opted to keep their benchmark deposit rate at 1.5 percent for a 16th consecutive meeting.
Lower oil prices, brought on by a supply glut that oil producing nations have hesitated to curb, have weakened Norway's krone. The currency has lost about 4 percent against the euro since the start of June, raising import prices and keeping inflation at the central bank's 2.5 percent target. The price gauge the bank follows, which adjusts for taxes and energy, was exactly 2.5 percent in October, and has averaged 2.4 percent this year.
"Just now, we are close to target," Olsen said. "That gives us freedom to pursue other intermediate goals, which we are doing, as long as inflation expectations are anchored."
Scandinavia's richest economy, backed by an $860 billion sovereign wealth fund, has little in common with the rest of Europe in terms of the economic challenges it faces. Norway's survey unemployment was 3.7 percent in August, and Olsen says wages will continue to grow at a rate of 3 percent to 4 percent.
"That implies that inflation will be upheld," he said. "We also don't control the currency — that's important in regards to inflation prospects. Just now, the krone has weakened for some time and that has contributed to the fact that inflation has moved closer to target."
Recommended for you

UK backs US oil release plans with eye on controlling prices