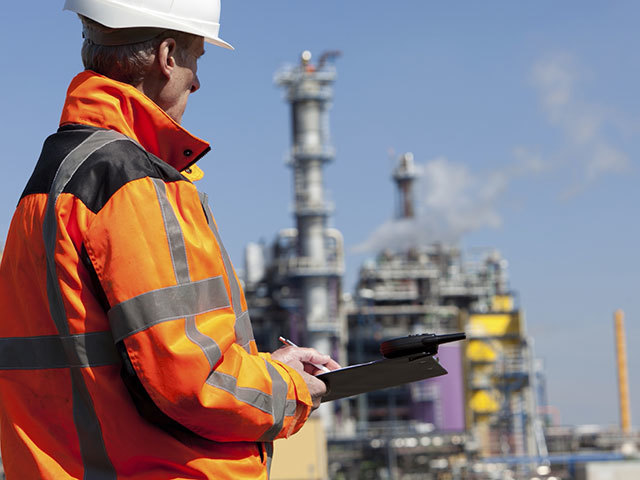 UK natural gas rose for an eighth day, the longest such streak since March 2011, as field outages in Norway continued to curb supply amid increased demand for the fuel used in heating.
Front-month gas in the UK, Europe's biggest market, climbed as much as 3.1 percent on the ICE Futures Europe exchange in London. The within-day contract reached the highest price since March 3 on the National Balancing Point hub, broker data on Bloomberg showed.
Norway, Britain's biggest foreign supplier, has flow constraints at three fields, with a reduction at Aasgard adding to continued limited flows from Troll and Skarv. Demand for the fuel is forecast to exceed seasonal norms. Prices also climbed as European Union carbon permits touched the highest level since March 3 in London trading.
"The ramp-up in heating offtake is likely to now bolster demand through the winter," Marcel Boonaert, head of trading at Wingas U.K., said in an e-mailed note. "Curve contracts have also firmed, taking direction from the bullish prompt and continual gains in carbon prices."
Front-month gas rose as high as 61.25 pence a therm ($9.62 a million British thermal units) on ICE before trading at 59.85 pence a therm by 9:54 a.m. in London. The December contract expires tomorrow. Futures trading volume was about double the 100-day average for this time of day, according to data compiled by Bloomberg.
A reduction of supply from Aasgard was extended to today, adding to limited flows from the Troll and Skarv fields. Gas flows from Aasgard will be reduced by 9 million cubic meters (318 million cubic feet) a day today, said Gassco AS, Norway's gas pipeline operator.
Same-day U.K. gas rose 1.3 percent to 60.25 pence on the NBP after earlier reaching 61.5 pence, according to broker data compiled by Bloomberg. The day-ahead contract advanced 0.3 percent to 60 pence a therm.
Constrained flows from Skarv are expected for "a couple of months," with production at half of capacity, according to BP Plc, the field's operator. Skarv produced 3 billion cubic meters of gas last year, according to data from the Norwegian Petroleum Directorate.
The outage at Troll, begun Nov. 19, is set to last to Dec. 11, cutting supply by 11.7 million cubic meters a day, according to Gassco.
First-quarter gas gained 0.4 percent to 60.1 pence a therm on ICE and the summer contract rose 0.3 percent to 54.9 pence. EU carbon permits for delivery in December traded on ICE climbed as high as 7.21 euros ($8.99) a metric ton.
Temperatures in the U.K. are forecast to exceed seasonal norms this weekend after dropping below the 10-year average today, according to WSI Corp. data on Bloomberg using the GFS model. Temperatures in Europe will be as much as 3 degrees Celsius (5.4 Fahrenheit) above norms next month, MetraWeather said in a report yesterday.
There will be 309 million cubic meters of gas in the U.K.'s pipelines at 6 a.m. London time tomorrow, 36 million less than at the start of today, data from grid operator National Grid Plc show. Demand is forecast at 287 million cubic meters in the 24 hours through 6 a.m. London time tomorrow, 16 million cubic meters more than the seasonal norm, grid data show.
Recommended for you

Gas spikes yet again in European market dogged by supply worries