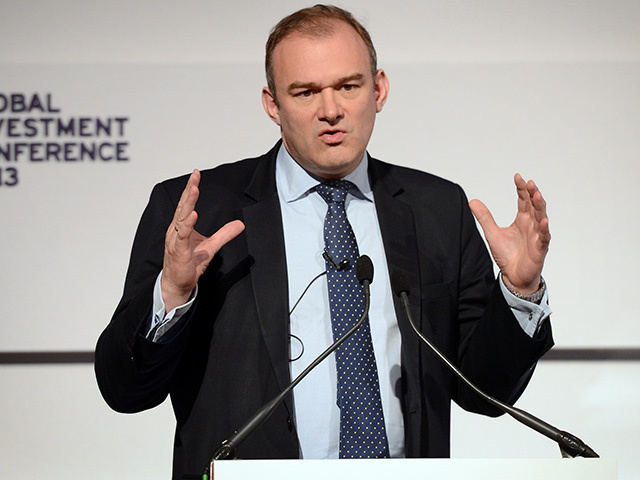 The UK is to use its "world-leading" climate and adaptation expertise to help countries successfully tackle climate change, Energy Secretary Ed Davey said today.
Launching the initiative at a round-table meeting of leading environmental organisations and UK Government officials in London, he said: "The UK is a global leader in tackling climate change and the major threat it poses to our prosperity and security.
"With the crunch climate talks in Paris just months away, the world needs every ounce of expertise and effort available if we are to limit temperature rises and avoid the worst impacts of climate change.
"That is why I want to bring together the UK's wide-ranging climate service expertise so we can assist other nations in dealing with the impacts of climate change."
Examples of UK expertise in action to date include the Met Office helping to improve seasonal weather forecasting in Africa.
Issues to be tackled on a global scale range from insurance to resilience of plants against environmental change.
Organisations represented at the round-table included the Department of Energy and Climate Change, the Department for Environment, Food and Rural Affairs, the Foreign and Commonwealth Office, Go-Science, the Met Office, Royal Botanic Gardens Kew, the Committee on Climate Change, the Environment Agency, the Department for International Development, UK Trade and Industry, the Natural Environment Research Council and the Engineering and Physical Sciences Research Council.
The group's aim is to create a flexible package that brings together the UK's wide-ranging expertise, tailored to meet the needs of developing countries adapting to climate change.
Read more Europe news here.
Recommended for you

US, China say they will cooperate to tackle climate change