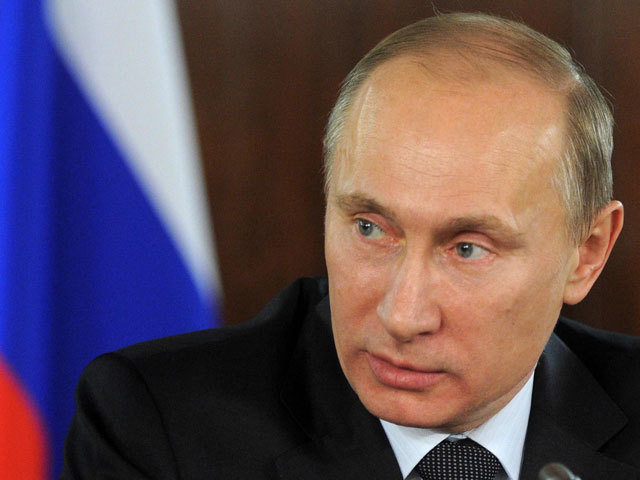 Fifteen years of oil at $50 a barrel isn't the worst nightmare for Russian central bank Governor Elvira Nabiullina.
"What worries me more is the pace of reforms in the economy that could stimulate private investment," Nabiullina, 51, said in a Bloomberg Television interview on Tuesday.
"What's very important is a whole set of conditions to make Russia more attractive to private investments. And what's worrisome is the pace of such changes."
It's a shot across the bow to President Vladimir Putin, who's faced growing pressure from inside and outside the government for new measures to pull the world's largest energy exporter out of its first recession in six years.
While Russia has adjusted to the collapse in oil prices by allowing the ruble to lose almost half its value since January 2014 and letting consumer demand bear the brunt of the downturn, its economy remains hamstrung by corruption and inefficiencies.
Russia ranks alongside Nigeria and Kyrgyzstan at 136th, out of 174 countries, in Transparency International's 2014 ranking of perceived levels of corruption, down from 82nd in 2000, a year after Putin came to power.
Its property rights rank 120th and the level of judicial independence 109th of 144 nations in the World Economic Forum's latest Global Competitiveness Report.
While compounded by US and European sanctions and turmoil on commodities markets, the slump in Russian investment predates the standoff over Ukraine.
It's now reached 20 months, the longest stretch of declines since at least 1995, when Bloomberg started compiling the figures. September data set to be released next week will show capital spending fell 7.3% from a year earlier, according to the median of 13 estimates in a Bloomberg survey.
The central bank forecasts the economy won't return to annual growth until 2017, meaning Russia is on track for the longest recession in two decades. Gross domestic product will contract 3.9% to 4.4% this year and may shrink as much as 1 percent next year, according to a Bank of Russia forecast that projects oil staying at $50 in 2016-2018.
While Putin scolded the central bank last year for not reacting more quickly to the currency crisis, he's since rarely wavered in his support for Nabiullina, including her switch to a free-floating exchange rate last November. The policy shift was "correct and timely" despite "some negative consequences" for the economy and households, Putin said Tuesday at a conference organized by VTB Capital in Moscow.
The Bank of Russia said Wednesday that it won't "artificially restrain the ruble rate," responding to a report in the Financial Times that the government is discussing limits on how much the currency may strengthen against the dollar to ease the country's economic dependence on commodities.
What Russia needs is a growth model based on crude prices that "aren't very high," according to Nabiullina, a former economy minister in Putin's cabinet. The government, which relies on oil and gas for almost half of its revenue, is drafting next year's budget by assuming an average oil price of $50 a barrel.
"The main thing for us now is to learn to live under the conditions of relatively low prices for oil," Nabiullina said.
"That's the reality for which we must be mentally ready. The financial sector is ready for the reality that forced an adjustment in the balance of payments. Now the economy is adjusting to this reality"
Recommended for you

Russia-driven crisis exposes UK's energy madhouse