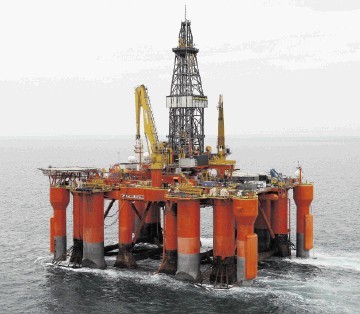 Rockhopper Exploration's new side track well at the Guendalina gas field offshore Italy has provided the company with a production boost.
The UK independent, with interests in the North Falkland Basin and the Mediterranean, completed well GU2-Dir A (Eni is 80% Operator, with Rockhopper having a 20% stake) in the Northern Adriatic.
Total production from the field is stabilised at approximately 440,000 standard cubic metres (scm) per day gross, 88,000 scm per day net to Rockhopper (580 barrels of oil equivalent (boe) per day), representing an increase of 190% from the last reported rates of approximately 200 boe per day net.
At current prices, Rockhopper anticipates to receive revenue from Guendalina, of approximately $7million in 2016.
Chief executive Sam Moody, said: "We are delighted with the results of the sidetrack operation, which has delivered the company a material increase in our daily production, added to which we anticipate that we should be commencing production on our 100% operated onshore gas development Civita by the end of this year.
This boost to revenue and cash flow also reinforces our strong financial position and demonstrates real progress in the building of our Greater Mediterranean portfolio post the acquisition of Mediterranean Oil & Gas."
The well, which was drilled on time and on budget, reached a planned total depth of 3,276m. All target horizons were gas-bearing. Additionally, two deeper gas levels were encountered and perforated.
The rig moved off location last week and production has now resumed.
Recommended for you

Hummingbird deal delivers major jobs boost for Aberdeen