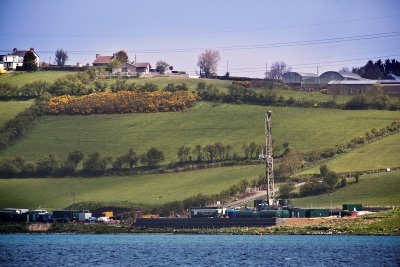 InfraStrata, the independent petroleum exploration and gas storage company, has completed its 2015 work programme on the Islandmagee gas storage project in Northern Island, allowing it to start the process of attracting investors to the project.
The company said the five stages of the £3.8 million programme of work have been done on time and within budget.
The overall results from the technical programme of work are positive and the objective to confirm the feasibility of the development of an underground gas storage facility in salt caverns in this location has been met.
InfraStrata said the successful completion of the programme is a major milestone for the project and InfraStrata can now commence the monetisation process to attract investors into the project to take it through to detailed design and on to full construction.
The status of the Islandmagee gas storage project as an EU Project of Common Interest (PCI) was reconfirmed recently with the adoption of the latest PCI list by the European Commission. The list of PCIs is reviewed and updated every 2 years and continued inclusion is a significant boost for the project.
Islandmagee, in County Antrim, is the only gas storage project in northwest Europe to be awarded PCI status.
Under PCI rules, PCI projects benefit from accelerated permitting procedures and improved regulatory conditions and are also eligible to apply for financial support from the Connecting Europe Facility ("CEF").
A budget of €5.35billion has been allocated under CEF for 2014-20 to help PCIs be implemented faster and make them more attractive to investors.
As an existing PCI, InfraStrata, successfully applied in 2014 for a €2.5 million grant to support its 2015 programme of work and IMSL will continue to seek to utilise the benefits PCI status brings to the project including further applications for financial support, where appropriate.
Recommended for you

Harland & Wolff shelves plans to become renewables developer