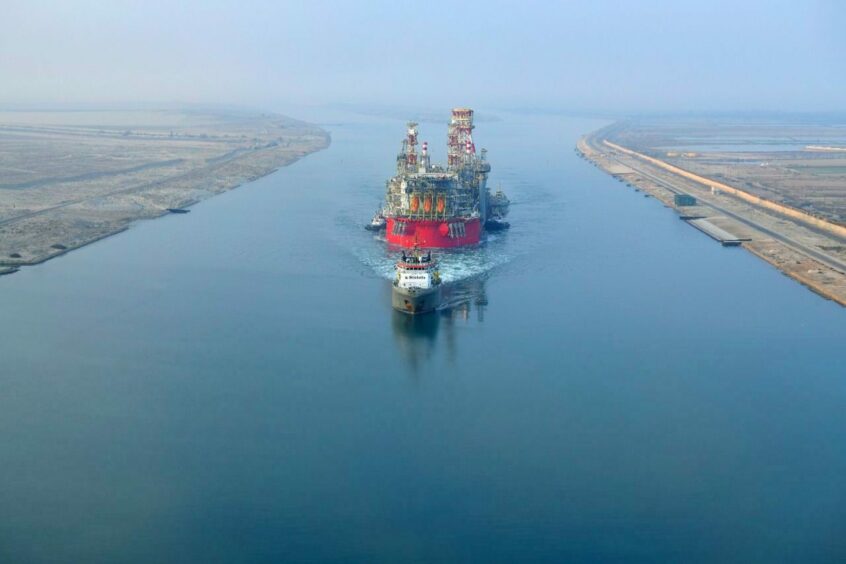 The drive to secure additional energy supplies in the East Mediterranean was a rare case of hydrocarbons aiding, rather than hindering, a political agreement, Energean head Mathios Rigas said this morning.
Speaking at Adipec, Rigas said this was the "rare case" where gas had brought Israel and Lebanon together.
The two sides formalised a US-brokered arrangement last week.
"The two countries did not agree anything to the relationship between them, they only agreed to the demarcation of the oil and gas interest," Rigas said. "You don't have to sort out everything, you can just out the issues that allow oil and gas to be developed."
The political agreement has provided certainty over Energean's Karish development. Before the deal was signed, Hamas had issued threats against the FPSO.
TotalEnergies senior vice president for the Middle East and North Africa Laurent Vivier also hailed the deal. The agreement will allow the French company to explore on the Lebanese side of the border.
Total signed up to explore Block 9 but was unable to make progress, owing to the border dispute.
"We suddenly find ourselves in a position where we are in the middle and with a potential gas being a point of agreement between two countries. It's quite incredible."
The French company can now consider the prospect, he said. "We will work as quickly as possible to assess whether we have something and how much is on both sides [of the new line]," Vivier said.
New demand
The two were speaking at a panel chaired by author Daniel Yergin. Europe's newfound need for additional gas supplies was a major topic.
The East Mediterranean can play a part in meeting this, Rigas said. "The big issue is to infrastructure to bring gas into Europe, which doesn't exist today. There are two [export] terminals in Egypt but we need more."
Investments in new energy projects will come at an increasingly high cost, given strong inflation.
Rigas said that, in 2022, a rig to drill in the East Mediterranean had cost $250,000 per day. "In 2023-24, $450,000 per day. That's real inflation."
Recommended for you

Eni pursues East Med gas trends into Israel