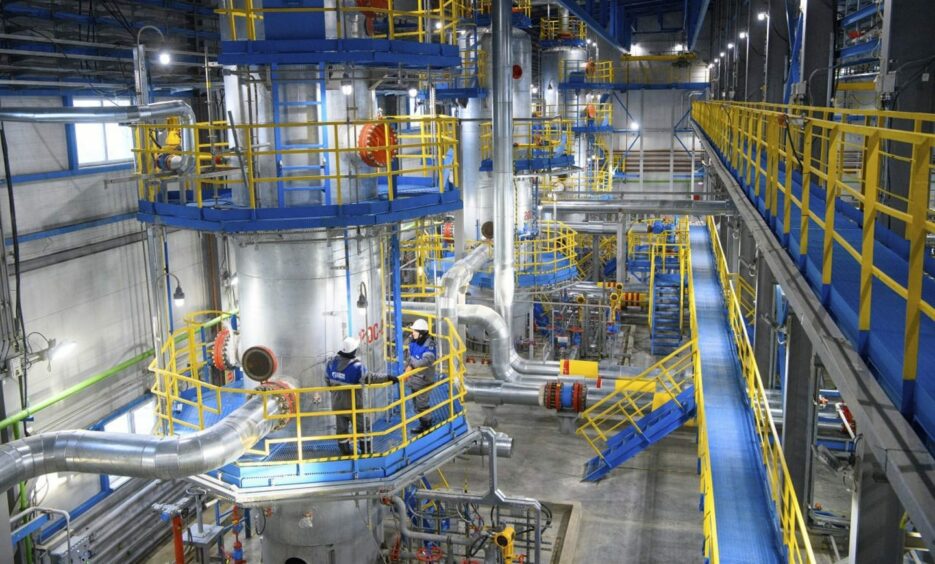 Gazprom has begun producing from its Kovykta field for gas exports to China, via the Power of Siberia pipeline.
According to the Russian company's plans, the field will reach a production plateau of 27 billion cubic metres per year of gas. The export pipeline has capacity of 38 bcm per year.
Gazprom exports gas from Kovykta via an 804 km pipeline to the Chayandinskoye field. The Russian gas company is increasing throughput on the export pipeline. It added four compressor stations this month, bringing the total on the link to eight.
Russian President Vladimir Putin officially inaugurated the field and new pipeline. "This new section has been added to the Power of Siberia gas pipeline, thereby putting into operation the entire length of our most important gas transportation route, which will exceed 3,000 km," he said.
Gazprom reported a new production record to China, via the Power of Siberia, on December 17, beating the previous record from December 14. It exported 16.6% more than it was contractually required to do, the company said.
The Russian company has said that China has asked for more gas supplies in December. The supplies fall under a long-term bilateral deal between Gazprom and China National Petroleum Corp. (CNPC).
Gazprom reported that it had completed the UKPG-2 unit at Kovykta, with capacity of 6 bcm per year. To reach peak production, the company will install three more such units.
"There are simply no analogues to [the field] in the world," said Gazprom chairman Alexey Miller. Now both gas production centres – Irkutsk and Yakutsk – supply gas to the Power of Siberia," he continued.
Field challenges
Kovykta also holds condensate. Gazprom has installed various infrastructure to exploit this resource, including a 173 km pipeline and railway terminal.
The field holds a reported 1.8 trillion cubic metres of gas.
Putin said Kovykta and Chayandinskoye could produce 50 bcm per year.
There were a number of challenges to Kovykta's development. Gazprom had to cope with low temperatures and a rough terrain. In order to complete the link to Chayandinskoye, it had to tunnel for 1.5 km under the Lena River, with a change in elevation of 158 metres.
BP's local joint venture initially owned Kovykta. Gazprom bought TNK-BP's stake in the field in 2011 for around $700 million.
The deal brought to an end a remarkable period in BP's history during which the Russian government had threatened to arrest the head of TNK-BP, Bob Dudley, in 2007.
The official allegedly went into hiding in an undisclosed Central European location, amid gossip of poisoning, and ultimately resigned. He became CEO of BP in 2010.
Interruptions
While Russia is keen to export additional gas to China, it sees less push for supplies to Europe. Rystad Energy reported today that an explosion on the Urengoy-Pomary-Uzhgorod (UPU) gas pipeline in Chuvashia had blocked supplies.
There has not yet been an impact on supplies, which are running at around 43 million cubic metres per day. Russia does have backup pipeline options for exports to Europe.
Recommended for you

UK government approves BP Murlach oil and gas field