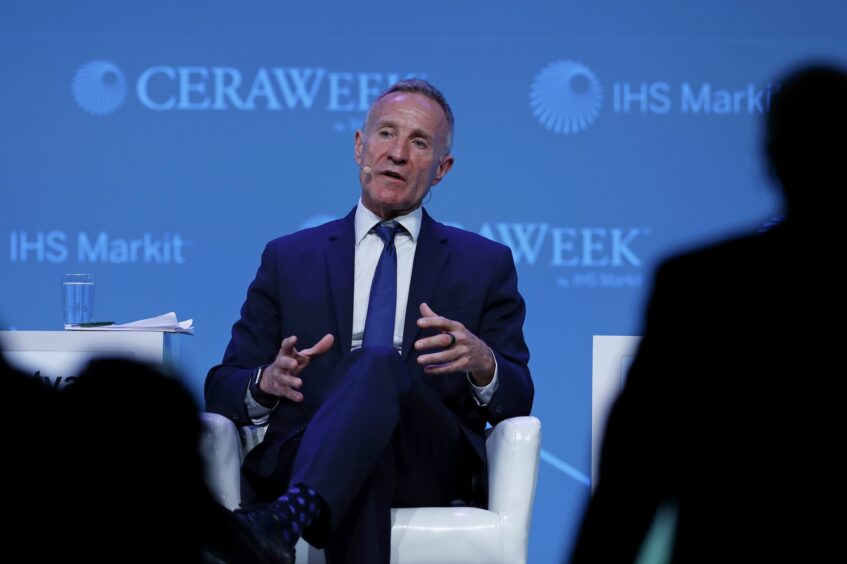 Novatek shares dropped the most in about 16 months after the arrest of Deputy Chief Executive Officer Mark Gyetvay on tax charges in the US.
Gyetvay was arrested and charged Wednesday with a decade-long tax evasion scheme, failing to report more than $40 million in income to the Internal Revenue Service, according to US prosecutors. Novatek's share price in Moscow plunged the most since May 2020 even with global energy prices near seasonal highs. Gyetvay didn't respond to a request for comment. It wasn't immediately clear if he has a lawyer to represent him.
The Kremlin said it's following the case because Gyetvay holds a Russian passport in addition to a US one. Novatek said the situation "is not affecting and will not affect the company's operations." The current share drop is likely to be temporary, Moscow-based analysts said.
Gyetvay, 64, has been a senior executive at Novatek for the last 18 years, where he has been instrumental in making the company Russia's largest liquefied natural gas producer. One of the most prominent American executives in the country, Gyetvay received Russian citizenship in 2019.
"We of course are interested in his fate," Kremlin spokesman Dmitry Peskov said Friday. "On the other hand, he is also a US citizen and as such, bears some tax obligations and we can't intervene in these processes."
Novatek's shares traded down 3.8% at 1,832.2 rubles as of 1:55 p.m. in Moscow, narrowing losses of as much as 5.4%, the biggest intraday drop since May 2020.
"He has played an important role in the company's strategic planning and he has been pivotal in establishing the excellent relations the company has with its shareholder base," analysts at VTB Capital said in a note. "We expect a negative stock reaction in the short term."
Tax-evasion charges
Gyetvay filed false tax returns, failed to file others, and held funds in secret Swiss accounts in the names of nominees, according to US prosecutors.
He was indicted in federal court in Fort Meyers, Florida Thursday and the hearing is scheduled to continue Friday. Prosecutors said in a court filing that he should only be released if he posts an $80 million bond because he could flee the US.
Apart from Russian and U.S. citizenship, Gyetvay also holds an Italian passport, has about $85 million in stock in a domestic financial account, holds $4.4 million in other accounts, and owns valuable homes in Naples, Florida, according to the US.
"He has the resources to flee the United States and live lavishly for the rest of his life," prosecutors said.
Prosecutors said the case is "exceedingly strong" against Gyetvay, who didn't tell his accountants about his Swiss bank accounts and the income he put in them. It wasn't immediately clear if Gyetvay has a lawyer to represent him.
"He repeatedly lied to his United States accountants about the existence of the Swiss accounts," prosecutors said. "In a final attempt to get away with his scheme and to avoid substantial financial penalties, he filed a false voluntary disclosure with the IRS under a program for which he did not qualify."
Gyetvay used accounts at the Swiss banks Coutts & Co. Ltd and Hyposwiss Private Bank, and he set up nominee entities in Belize and the British Virgin Islands, according to the indictment.
The case is U.S. v. Gyetvay, 21-cr-83, Middle District of Florida (Fort Myers).
Recommended for you

The Energy Capital MP: New SNP Commons leader Flynn's North Sea record