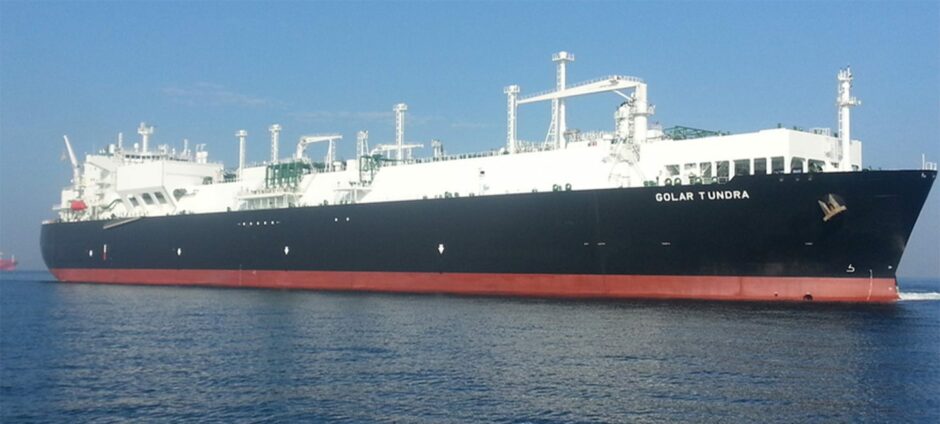 Snam has bought an FSRU from Golar LNG and will use the vessel to supply central-northern Italy as of spring 2023.
Snam signed the deal to pay $350 million for Golar LNG NB 13, whose sole asset is the Golar Tundra FSRU. The vessel can store 170,000 cubic metres of LNG. It can regasify 5 billion cubic metres per year.
The deal sees Snam "taking a decisive step to enhance the security and diversification of Italy's energy supplies, in line with its mission", CEO Stefano Venier said.
The vessel will provide about 6.5% of Italy's domestic needs. It brings the country's regasification capacity to over 25% of demand.
"Snam completed the transaction quickly and effectively in a highly competitive market due to the scarcity of supply and is continuing its efforts to acquire a second FSRU of a similar size, for which exclusive negotiations are currently under way and expected to be finalised by end of June," Venier said.
Securing Italian demand
The company will deploy the FSRU in central-northern Italy in order to meet the highest demand for gas. Snam expects it to begin operations early next year, although this is subject to authorisation and construction of infrastructure.
Golar CEO Karl Fredrik Staubo said the sale was the second with Snam in a short time period. "We are pleased to work with Snam for the successful start-up of the LNG terminals, and to contribute to Europe's drive towards energy security."
The sale of the FSRU will see Golar shift further to focus on floating LNG (FLNG), he said. This enables "efficient production of proven gas reserves allowing customers to further diversify gas supply".
Golar will lease the Golar Tundra from Snam, to work as an LNG carrier, for a short period after closing.
Snam struck a deal to buy the Golar Arctic from Golar in mid-May. The Italian company said it would pay $288mn for the vessel, which it would install at Sardinia's port of Portovesme.
The payment covered the conversion of the ship into an FSRU, in addition to the acquisition. Conversion will cost around $160mn. The Golar Arctic will be able to store up to 140,000 cubic metres. Golar said it would take around two years to deliver the vessel.
The Italian government mandated Snam to expand its regas options in March, amid the Russia-Ukraine conflict.
Recommended for you

Russia steps up energy wars with gas cuts to Europe's top buyers