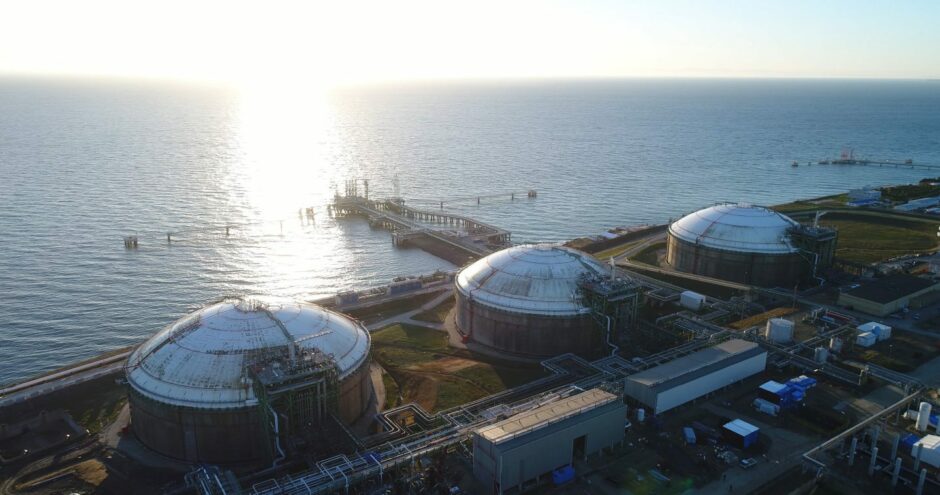 Turkey gave Bulgaria access to its liquefied natural gas terminals, opening up a tightly controlled corner of the European gas market that could help diversify the region's supply mix.
Bulgaria's state-owned Bulgargaz EAD will be able to import LNG via Turkey's terminals and grid for 13 years, under a deal signed in Sofia on Tuesday. Bulgaria will be able to use a total capacity of around 1.5 billion cubic meters annually, Turkish Energy Minister Fatih Donmez told reporters. If fulfilled, the capacity meets about half of Bulgaria's domestic demand.
The agreement opens up a welcome new supply route in southeastern Europe after Russia curbed shipments to the continent following its invasion of Ukraine. Previously, Bulgaria's shortest way to access to LNG was via Greece, where buyers have to compete for berthing slots under European Union rules.
Turkey, outside the EU but connected to it by pipeline, isn't bound by those rules and has capacity to spare.
"Thanks to this agreement, we are now able to purchase gas from producers all over the world," Bulgarian Energy Minister Rosen Hristov told reporters. "This is a solution not just of national and regional importance, but also of importance for Europe."
While western Europe is rushing to build new infrastructure to replace Russian gas, Turkey used less than half of its four LNG terminals' 21.9 million tons of capacity last year, according to Bloomberg data. A fifth facility is due to start later this month.
Hub ambitions
Turkey's Thrace region, on the border with Bulgaria, is where it plans to create a "global hub" for gas.
In addition to LNG, Ankara is investing in new storage capacity and negotiating with Russia and Turkmenistan for new supply that could flow via Turkey to Europe. Potential hurdles include pipeline costs that could run into billions of dollars and geopolitical friction between the EU and Russia.
Turkey took another step toward its aim in December when Romania agreed to import Azerbaijani gas via Turkey. Bulgaria currently gets a third of its annual supplies from Azerbaijan via a long-term contract.
Recommended for you

Norway's new gas field highlights tensions as climate talks open