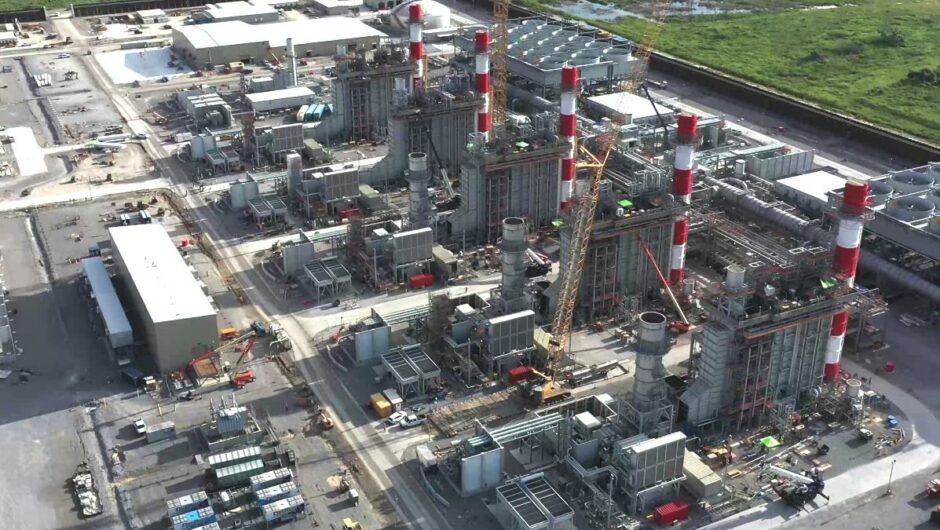 Germany has reduced its imports of Russian energy to zero and imported its first full cargo of LNG to Uniper's new terminal at Wilhelmshaven.
Uniper has reported the arrival of the Maria Energy LNG carrier. The ship loaded at Calcasieu Pass, in the US, on December 19 and arrived on January 3.
The Maria Energy was carrying 170,000 cubic metres of LNG – equivalent to 97 million cubic metres of natural gas.
The Wilhelmshaven terminal, with the Hoegh Esperanza FSRU, is expected to begin commercial operations in mid-January. It opened on December 17.
Uniper CCO Niek den Hollander said the delivery was "a testament to the strong partnership between Uniper, Venture Global and Tsakos Energy Navigation".
Den Hollander said LNG was a crucial and reliable energy source for Germany and Europe. "We are committed to contribute our part by bringing more LNG to the European market and especially Germany via the Wilhelmshaven and Brunsbüttel Regas Terminals," he said.
Venture Global CEO Mike Sabel said his company was "very proud" to have delivered this first cargo to Germany. "We congratulate Uniper and the German government for their swift action to build the infrastructure needed to make this historic day possible."
Sabel went on to note the energy security of "clean and reliable US LNG" deliveries. The Calcasieu Pass LNG project began producing in January 2022. The facility has 20-year supply agreements with Shell, BP, Edison, Galp, Repsol and PGNiG.
New moves
Uniper's commissioning cargo came shortly after Germany's embassy in the UK had celebrated the ending of Russian gas, coal and oil supplies.
When Russia began its war of aggression against Ukraine, Germany's energy imports from Russia looked like this:

Gas: 55%
Coal: 50%
Oil: 30%

As of 2023, they look like this:

Gas: 0%
Coal: 0%
Oil: 0%

(% of imports from Russia)

— German Embassy London (@GermanEmbassy) January 2, 2023
Uniper is not alone in driving progress in LNG imports. Deutsche ReGas reported its first LNG imports had arrived on December 30, at its Lubmin FSRU site.
The company downplayed the importance of the delivery, noting it was part of the testing procedure. Deutsche ReGas has deployed the Neptune FSRU at Lubmin, a port in the bay of Greifswald. The FSRU arrived at the site the day before the Hoegh Esperanza.
Recommended for you

Chancellor Scholz to inaugurate Lubmin FSRU