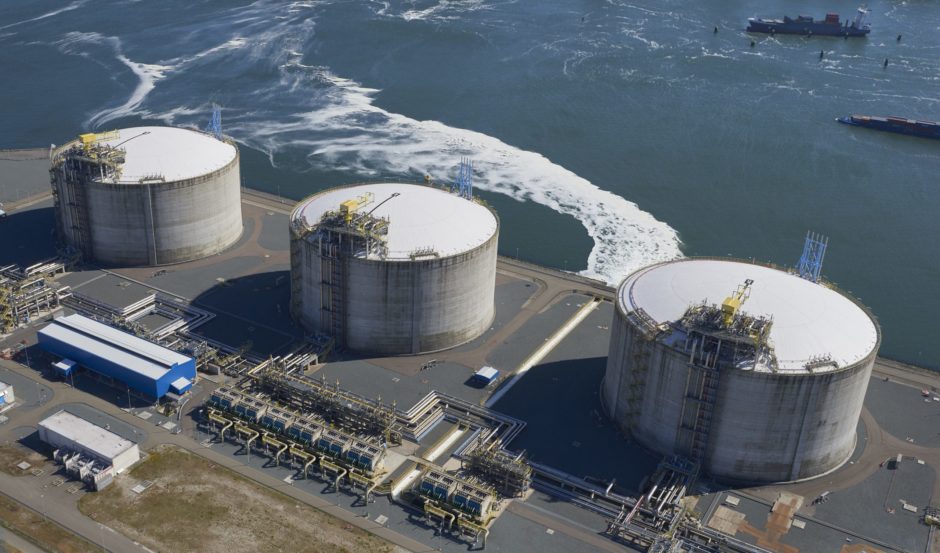 The Dutch government is working on ending all liquefied natural gas imports from Russia, according to Energy Minister Rob Jetten.
The Netherlands stopped signing new contracts for LNG imports from Russia this year — without announcing the decision — and it's working on winding down pre-existing contracts, he said in an interview at his office in The Hague.
"We have to do what we can do to make sure there is no Russian fossil energy in our system, and we have been successful on coal, pipeline gas and oil," Jetten said. "We are having a lot of conversations with the companies using the facilities" to phase out pre-existing LNG deals, he added.
Russia's invasion of Ukraine last year triggered a historic energy crisis in Europe, with supplier Gazprom curtailing most pipeline supplies to the region amid western sanctions. To fill the gap, Europe has relied on imports of LNG, primarily from the US and Qatar, but also from Russia, it's former top gas provider. Now, some countries are looking to end those ties to Moscow.
The Dutch decision goes further than a similar move by Spain, the biggest European buyer of LNG from Russia. LNG importers in Spain received a letter from the government in Madrid asking companies not to sign up to new purchases for Russian supplies.
Transit country
The move by the Netherlands would apply to both spot and long-term contracts. The nation is a transit country for gas supplies, meaning that the decision could have a broader European impact.
The Netherlands still buys Russian LNG through older agreements signed before 2023, accounting for about 15% of its total imports of the fuel. This year, it's been Europe's fourth-largest buyer of Russian LNG, according to ship-tracking data compiled by Bloomberg.
The country can currently import and process 24 billion cubic meters of LNG. The Eemshaven terminal, which opened last year, has a capacity of 8 billion cubic meters. The Rotterdam Gate terminal can handle 16 billion cubic meters.
No Russian cargoes have arrived at Eemshaven since it opened, while one shipment a month has arrived at Gate since September, tanker-tracking data show. The government wants to expand import capacity at both facilities this year.
European Efforts
The European Union is targeting a way for member states to have the option to effectively ban Russian LNG shipments without implementing new energy sanctions. The bloc's energy ministers have endorsed a proposal that would allow governments to temporarily prevent Russian exporters from booking the infrastructure capacity needed for the shipments.
While individual nations would still need consultations to employ the mechanism — including with other EU countries and the European Commission — the tool could continue to reduce the flow of energy products from Russia.
Even as the bloc takes steps to move away from Russian energy, one EU member is strengthening ties. Hungary this week secured deals to expand gas flows from Russia and renewed a financing agreement, underscoring Budapest's rift with the bloc over the war in Ukraine.
Recommended for you

High stocks relieve LNG market tension