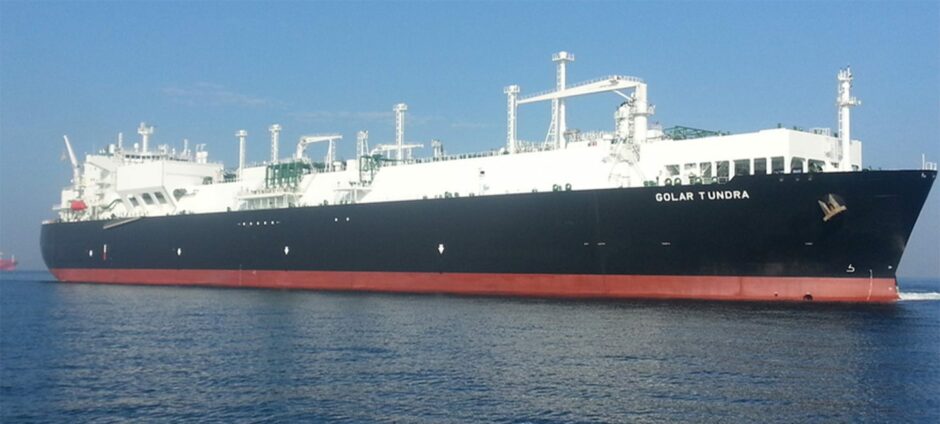 Eni has delivered a cargo of Egyptian LNG to Snam's regasification terminal in Italy.
Eni said the cargo came from the Damietta liquefaction plant, where Eni has invested with "the strategic goal of growing its integrated liquefied gas portfolio". The company has been bulking up supply contracts with Algeria and Libya, while increasing its LNG supplies from Egypt, Congo, Qatar, Angola, Nigeria, Indonesia and Mozambique.
The company delivered the LNG to the Piombino terminal, where Eni has regas capacity. The Maran Gas Kalymnos, carrying the inaugural cargo, moored at the Golar Tundra FSRU on the night of May 4.
The cargo left Damietta on April 27 with 170,000 cubic metres of LNG.
Minister of the Environment and Energy Security Gilberto Pichetto Fratin was present at the start of offloading. Piombino can process 5 billion cubic metres of gas, around 7% of Italian gas demand.
Eni has contracted 18 million tonnes per year of LNG by 2026. This is double that of 2022. The company said LNG had a role to play as a "reliable energy source in support of security of supply and the energy transition".
Eni will completely replace Russian gas supplies by 2024-25, it has said.
In March, Snam said it had allocated 86% of the capacity at the Piombino FSRU over the next 20 years.
Also attending was the special commissioner for the Piombino regasification plant and President of Tuscany Eugenio Giani and the president of the Piombino Port Authority, Luciano Guerrieri. Snam CEO Stefano Venier accompanied the officials on a tour of the plant.
Venier said the arrival of the ship was "another important step in equipping the country with an infrastructure that is fundamental to the security and diversification of supplies".
Adding FSRUs
Snam acquired the Golar Tundra 11 months ago, the Snam CEO said. Work over the last six months has involved 450 people onshore. "It is a complex, innovative project but one that is not unusual for a company like Snam, which has guaranteed the country's energy infrastructure for 80 years," Venier said.
The Piombino facility is Italy's fourth regas plant. Snam plans to add another FSRU, the BW Singapore – sister vessel to the Golar Tundra – at Ravenna. This will have 5 bcm of capacity with Snam commissioning the facility at the end of 2024.
Recommended for you

Eni keeps its eyes on LNG growth with Indonesia deal