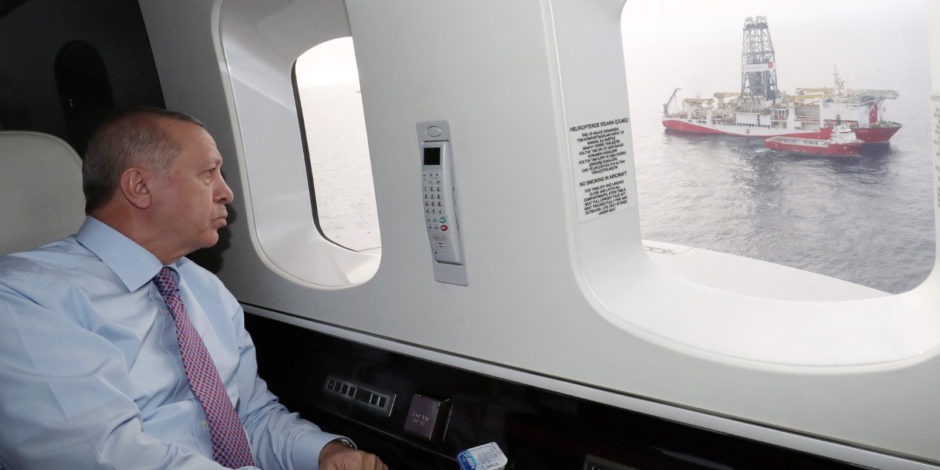 Turkey has increased the amount of gas it believes to lie in the Tuna discovery by 85 billion cubic metres.
The country's TPAO announced the increase in the well on the weekend. TPAO said it had found another 30 metre reservoir in the early Pliocene, late Miocene.
Initially, TPAO reported a 320 bcm gas find at the well. This has now risen to 405 bcm. The find is the largest ever made in the Black Sea, TPAO said. It is wholly in Turkey's exclusive zone.
TPAO drilled the Tuna-1 175 km north of Eregli. The Fatih drillship, previously known as the Deepsea Metro II, carried out the work. The company drilled the well in 2,117 metres of water, with a total depth of 4,775 metres.
The Turkish explorer announced the discovery when it was still working on the well.
TPAO's chairman and CEO Melih Han Bilgin said unit costs had fallen with "tremendous improvement in drilling, subsea and completion technologies".
Development of the field will create "an ecosystem for local suppliers and R&D facilities than can compete globally". The Fatih drillship will drill two appraisal wells, while the Kanuni rig will carry out well tests.
TPAO has signed a pre-FEED agreement on developing the gas find, the official said, with first gas targeted for early 2023.
Flying in
The increase at Tuna coincided with a visit of Turkish President Recep Tayyip Erdogan to the drillship. The president noted the initial good news from August on the Tuna discovery and that the Fatih would move to drill the Türkali-1 well, in the same block in November.
TPAO has completed resupplying the drillship at Filyos Port. Erdogan said he expected more good news from the next well.
"We will transfer the 405 bcm of natural gas, which we have discovered at the Tuna-1 well, to our lands by means of the platform to be set up here and will integrate it with the system that serves all of our country," the president said.
The president also called for peace and stability in the Eastern Mediterranean. The best way to secure this, he said, was for all to recognise the rights of Turkey and Northern Cyprus.
"Unless the EU displays a fair stance towards the ongoing disputes in the Eastern Mediterranean, this will actually spell its own end. The EU … cannot bear the burden of getting sidelined regarding the fair sharing of natural resources," he said.
Recommended for you

Putin sees Turkey gas-hub agreement in 'very near future'