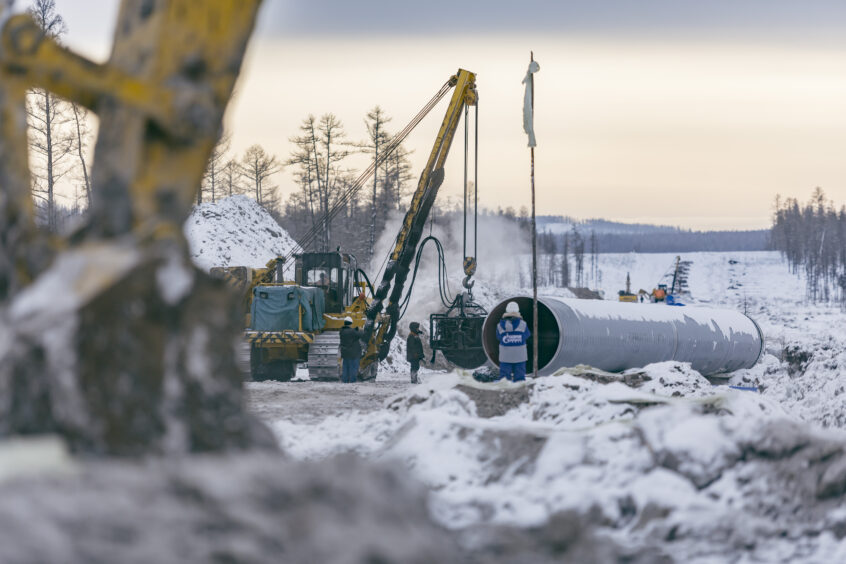 Europe may break new record gas prices, Gazprom head Alexey Miller has warned, noting under supplied gas storage facilities in the region.
"The gap in terms of injecting gas into European [underground gas storage] UGS facilities cannot be closed. Europe is going to enter the autumn/winter period with a gas shortage in its UGS facilities. The question is, how big is the shortage going to be?" the Russian executive said.
"They might even break new records very soon," Miller said. He went on to note that despite European prices, Asian markets continued to pay a premium. As a result, gas is flowing into Asia.
Europe withdrew 66 billion cubic metres of gas from storage in the 2020-21 period, Gazprom said. This had the result of delaying the supply of new gas into the continent's UGS capacity, by three weeks. As a result, Europe is 22.9 bcm of gas behind schedule.
Miller was speaking at the Challenges and Opportunities at the Growing Energy Markets in Asia conference.
Export balance
Gazprom is in the process of seeking final approvals for its Nord Stream 2 gas pipeline, to Germany. The company exports both LNG and piped gas, to Europe and Asia.
Miller was keen to highlight the new opportunities for exports. The 38 bcm per year Power of Siberia pipeline began delivering gas to the east at the end of 2019. Gazprom is working on a supplemental pipeline, the Power of Siberia 2, which will have 50 bcm per year of capacity.
European, and UK, power and gas prices have increased in recent weeks. A tight gas market has helped drive these increases. Reports have suggested Russia has trimmed gas exports to Europe since the summer.
Miller's speech coincided with Gazprom's decision to boost spending this in 2021. The company will now spend 1.19 trillion rubles ($16.2 billion) this year, up by 282bn rubles ($3.84bn).
Gazprom said it would spend more on strategic projects in the Yamal Peninsula and eastern Russia, gas transmission work in the northwest and the Power of Siberia pipeline.
Recommended for you

Equinor signs five-year gas supply contract with Germany's RWE