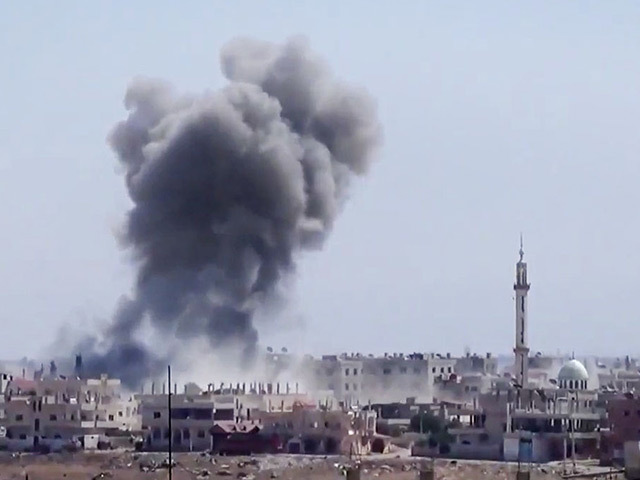 World powers agreed a partial cease fire in Syria's civil war, reaching a deal that could forestall a humanitarian crisis around the besieged city of Aleppo even amid skepticism about how broad and lasting the truce might be.
Backing the accord were all the major outside powers in the five-year-old conflict, including the U.S., Russia, Turkey, Saudi Arabia and Iran. But the halt to fighting won't cover jihadist groups like Islamic State, meaning U.S., French and Russian air strikes against them will continue.
U.S. Secretary of State John Kerry said the truce would be a "pause," adding that it remains to be seen whether the numerous forces fighting in Syria will honor their commitments under the deal. If implemented, the cease fire would be the first formally declared and sustained suspension of the fighting since the war started in 2011. The truce is set to start in a week, while air-drops of humanitarian aid will begin immediately.
The deal came after Russia's six-month-old bombing campaign backing the regime of Syrian President Bashar al-Assad has delivered its biggest results so far, with government forces threatening to drive rebels out of Aleppo. Russia's military campaign has upended U.S.-backed efforts to force Assad from power and provoked threats of intervention from U.S. ally Saudi Arabia, fueling fears the conflict could escalate even further.
"Putting an end to the bloodshed is essential as is to provide Syrians who are starving with the humanitarian aid that they need," Kerry said at a joint news conference early Friday with his Russian counterpart, Sergei Lavrov. But Kerry said the violence would only come to an end if "the parties engage at the table in a genuine negotiation."
UN-brokered peace talks between the Syrian government and opposition broke down last week as Assad's Russian-supported assault tightened the encirclement of Aleppo, once Syria's most- populous city. The U.S. and its regional allies have blamed Russian bombardment of the rebels for worsening the humanitarian situation.
Syria's civil war has already left about 260,000 people dead and caused the biggest migrant crisis in Europe since World War II, as well as a growing threat from terrorist attacks.
The agreement reached early Friday morning in Munich doesn't cover Islamic State and al-Nusra, two jihadist groups fighting against the Assad regime. They and any others designated as terrorists by the United Nations Security Council will continue to be subject to attacks. Under the deal, the U.S. and Russia will decide over the next week which areas of Syria will still be subject to bombing.
The one-week delay could also give Assad's forces, backed by Russia and Iran, time to make further gains on the ground. While Russian officials say they're targeting only terrorist groups, the U.S. and its allies accuse them of bombing other opposition groups, including those backed by western powers.
Six months into Russia's intervention, the Syrian regime is steadily gaining ground. Its troops threaten to retake the rebel stronghold of Aleppo, once Syria's most populous city. The UN estimates more than 460,000 people are living in besieged cities and towns, and the recent advances by Assad's army have already triggered an exodus of Syrians from nearby areas, with the potential to worsen the refugee crisis.
Russian and U.S. planes will both participate in aid drops, delivering to different parts of Syria. Staffan De Mistura, the UN envoy for Syria, said it's possible the airdrops may not start until Tuesday. A UN working group will monitor implementation of the accord.
The main Syrian opposition groups backed by the U.S., Saudi Arabia and Turkey have said that delivery of some aid and an end to airstrikes by Assad and his Russian allies are conditions for resuming talks on a settlement. A key stumbling block has been whether Assad can remain in power, and there have also been disputes over which groups should be allowed to take part in talks, with Russia backing the right of Syria's Kurdish movement and other groups less hostile to Assad to have a say.
Recommended for you
X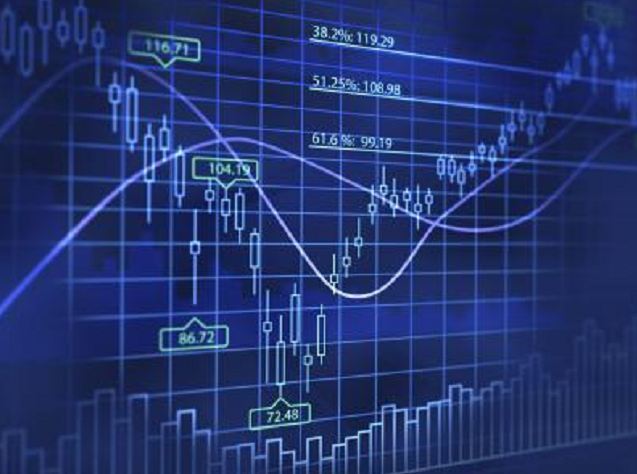 BNP Paribas pulls out of US energy business