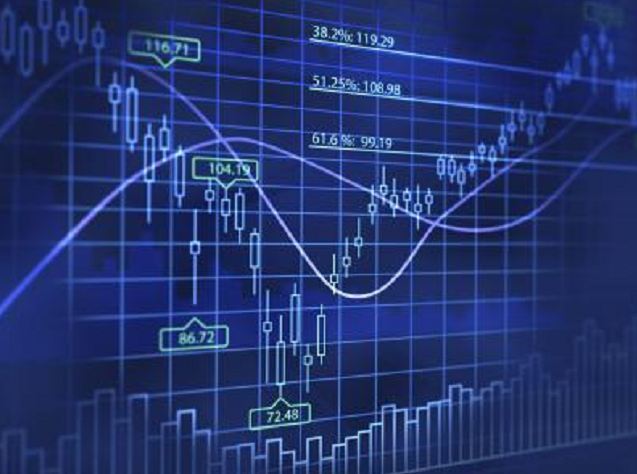 Abu Dhabi stocks entered a bull market, leading Mideast gauges higher, as rising oil prices added to growing bullish sentiment across global equities.
The ADX General Index climbed 3.1 percent at the close, extending the longest winning streak this year and taking gains since a Jan. 21 low to 22 percent. Dubai's DFM General Index, which entered a bull market last month, increased 2.9 percent and Kuwait's SE Price Index added 0.7 percent.
Brent crude rallied a fifth day on Friday, the longest winning streak since November, and stocks climbed after U.S. employers added more jobs than projected and Nigeria's petroleum minister said OPEC members and Russia may meet to discuss capping output later this month. Governments in the six-nation Gulf Cooperation Council rely on income from crude to fund spending, and stock markets often move in tandem with oil prices.
"Lots of expectation has been built into the potential meeting at the end of the month, and that helped oil kick on," said Julian Bruce, the head of institutional trading at EFG- Hermes U.A.E. Ltd. in Dubai, a unit of the biggest publicly traded Arab investment bank. "Relatively encouraging moves across the emerging-market space" and globally are also boosting the rally in the United Arab Emirates' markets, he said.
Brent crude rose 4.5 percent to $38.72 per barrel on Friday, the highest level in three months. Emerging-market equities posted their best week since December 2011 and the Standard & Poor's 500 Index had a third straight weekly advance.
Abu Dhabi Overbought
First Gulf Bank PJSC, the lender with the biggest weighting on the ADX General Index, led the advance as it jumped 4.7 percent. Emirates Telecommunications Group, the company with the second-biggest weighting known as Etisalat, added 3.6 percent
The rally sent the index above its Upper Bollinger Band, a sign to some traders that the gauge may decline. It also lifted the ADX's 14-day relative strength index to 78, well above the threshold of 70 that some investors use to determine if a security is overbought.
The Bloomberg GCC 200 Index, a gauge of the region's 200 biggest and most liquid companies, added 2 percent to the highest level in two months. The positive sentiment in the region came despite an announcement from Moody's Investors Service on Friday in New York that it was placing more than 10 oil producing nations on review for potential downgrade, including Saudi Arabia, the U.A.E., Qatar and Kuwait in the GCC.
Moody's cut Bahrain to Ba1, the highest junk rating, and placed it on review for a further downgrade. Still, Bahrain's BB All Share Index advanced for a third straight day, rising 0.1 percent.
Arabtec Holding Co. was the most traded stock in Dubai, extending its steepest weekly gain in seven years. Traders exchanged about 304 million shares in the builder, six times the six-month average. The stock rose 13 percent to the highest level since October.
Qatar Bull
The stock market in Qatar is closed for a national holiday. The QE Index is about 1 percent from a so-called bull market, having risen 19 percent since a recent low on Jan. 18. The nation's credit rating was affirmed on Friday by Standard & Poor's, which said it expects Qatar to maintain its large net- asset position and infrastructure investment to support growth through 2019.
Still, Moody's placed the country on review for a possible downgrade, citing its dependence on hydrocarbons and the affect of the oil price slump on the government's balance sheet.
Kuwait Food Co. led the advance in Kuwait. The operator of KFC restaurants in the Middle East and North Africa known as Americana has been valued at about $4 billion by an investor group seeking to buy the company, according to people with knowledge of the matter. While the stock gained 4.6 percent, the most in a month, less than 13,000 shares changed hands.
Saudi Growth
Saudi Arabia's Tadawul All Share Index climbed 2.9 percent to the highest level in two months, even after a senior central bank official said on Thursday the kingdom's economic growth will likely fall below 2 percent this year. Expansion last slowed below that level in 2009, data compiled by Bloomberg show.
"Saudi and regional markets are taking a cue from rising oil prices as Brent crude closes in on $40 dollars per barrel," said Muhammad Faisal Potrik, the head of research at Riyad Capital. "News from Moody's on downgrading some countries in the region and putting others on review for a downgrade has largely been ignored today. The market has rallied well, but can undergo some technical correction if the oil price stalls."
Emaar Economic City gained 2.2 percent to the highest level since July after the company's chief executive officer said it plans to double the number of residents in King Abdullah Economic City to 10,000 this year.
Egypt Auction
Egypt's EGX 30 Index rose 2.1 percent to the highest level since Jan. 12. About 329 million Egyptian pounds ($42 million) of shares were traded, compared with a one-year full daily average of 445 million pounds.
"It is just a spontaneous rise fueled by the jump in oil prices and GCC gains," said Mohamed Radwan, the head of equities at Cairo-based Pharos Holding.
Egypt's central bank announced it was holding an exceptional foreign-exchange auction on Sunday for $500 million. The nation has been grappling with a shortage of dollars that has curbed economic growth and driven the local currency to a record low on the black market.
Businesses in the country are struggling to import materials and to transfer profits. Egypt reached an initial agreement with airlines to help them repatriate funds, the civil aviation ministry said on Thursday. The nation's net foreign reserves advanced in February, according to data on the central bank website.
Orascom Telecom Media & Technology jumped 5.3 percent, the most in more than a month, on volume exceeding the stock's three-month average. The company, majority owned by Egyptian billionaire Naguib Sawiris, will complete the 924 million Egyptian-pound acquisition of investment bank CI Capital by the end of this month, he said in an interview on Sunday. His plan to merge it with Beltone Financial would create the country's second-biggest investment bank.
Israel Streak
Israel's TA-25 Index rose 0.6 percent at the close in Tel Aviv, increasing for a fourth day, the longest winning streak since November. The advance was led by Delek Group Ltd., gaining 3.6 percent, the most since Jan. 31. The TA-Oil & Gas Index rose 2.9 percent to the highest level since Jan. 12.
"The oil rally in the past week is mainly driving local gas stocks as they are benefiting from the positive correlation between higher oil prices and liquefied natural gas prices," said Gal Reiter, an analyst at Bank of Jerusalem in Tel Aviv. "There's also expectation that the Israeli Supreme Court may take a decision this week on the gas framework."
Israel Corp. increased 3.5 percent to 672 shekels, the highest level since Jan. 31. The company's unit, Israel Chemicals Ltd., said its chairman, Nir Gilad, will retire in the coming months. Israel Chemicals added 2.6 percent.
Recommended for you

Oil declines as SVB's collapse reverberates through markets