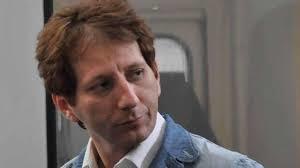 Iranian billionaire Babak Zanjani, who was sentenced to death in an oil fraud case, will appeal the verdict, his lawyer said.
"The sentence is not final and there is room to dispute it," Rasoul Kouhpayezadeh told the Iranian Students News Agency on Sunday. "We will for sure appeal."
Zanjani, who has denied all wrongdoing, was accused of embezzling $2.7 billion from the state-run National Iranian Oil Co. during transactions intended to circumvent international sanctions on crude exports, according to state-run media. Oil Minister Bijan Zanganeh said in 2014 that Zanjani used the Tajikistan branch of his own bank, First Islamic Investment Bank, to funnel the money out of Iran.
The embezzlement occurred under the presidency of Mahmoud Ahmadinejad, around the time when international sanctions against Iran peaked in 2012. Zanjani, who previously operated as an informal dealer at the oil ministry, was arrested in December 2013 after the election of President Hassan Rouhani and brought to trial last year.
Fighting Corruption
Rouhani's government wants to show Iranians as well as foreigners that it is committed to tackling corruption as the nation opens up economically, said Mahjoob Zweiri, a professor of Middle Eastern politics who studies Iran at Qatar University in Doha. World powers including the U.S. have lifted sanctions related to Iran's nuclear program after a landmark accord with the Islamic Republic in July.
The billionaire was convicted in a case involving an oil fund, Gholam Hossein Mohseni-Ejei, a spokesman for Iran's judiciary, said on Sunday. The court found enough evidence to convict Zanjani and two other people who were also sentenced to death, he said. They were also ordered to repay a quarter of the money they laundered, according to the state-run Tasnim news agency.
Tehran-based Shargh newspaper identified the two other convicts as Mehdi Shamszadeh, an Iranian who also holds British citizenship, and Hamid Fellah Heravi.