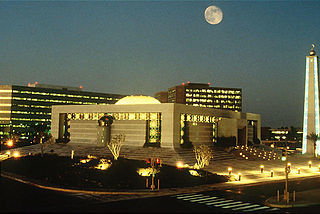 Even in a world awash with crude, buyers in the world's biggest oil market can't seem to escape their addiction to Middle East supplies.
South Korea's imports from the Middle East climbed last year to the highest level since at least 1980, while refiners in India say they are shunning shipments from distant ports and taking more cargoes from the Persian Gulf.
Saudi Arabia and Oman have boosted supplies to China this year as volumes from Venezuela and Colombia to Asia's biggest crude consumer have shrunk.
While the Middle East provides more than 50 percent of Asia's requirements because of its proximity, buyers in the world's biggest oil-consuming region are seeking to end that dependence and guard against geopolitical risks.
Still, even though the global glut has attracted cargoes from Mexico to the North Sea and Alaska, processors say cargoes from the Persian Gulf are irresistible because of shorter shipping times, attractive prices and the promise of crude whose quality refineries are used to.
"If you're getting something nearby and cheap, why would you go shopping far?" said B.K. Namdeo, director refineries at India's state-run Hindustan Petroleum Corp.
"The Middle East is the nearest source for the crude we need and the prices are good."
Middle East nations including Saudi Arabia, the world's biggest oil exporter, have responded to a price collapse triggered by the U.S. shale boom by opening their taps and pressing higher-cost producers to address a global glut.
They've also cut official selling prices to defend market share against other suppliers seeking sales in the Asia-Pacific region, which the International Energy Agency predicts will account for more than a third of global oil consumption this year.
Saudi Arabia is selling supplies of its Arab Light grade for April in Asia at 75 cents below benchmark Middle East prices, compared with a premium of $3.75 in early 2014.
Iran, now free of international sanctions that had curbed its exports, offered its heavy crude grade for March to buyers in Asia at a deeper discount than Saudi Arabia's for the first time in a decade.
"It's quite natural that we need to source from the Middle East, from both logistics and economics perspectives," said B. Ashok, the chairman of Indian Oil Corp., the nation's biggest refiner.
"If you are looking for high-sulfur crude, there again it's the Middle East. The African countries are offering sweet crudes, which are more expensive. Latin American crudes are heavy and cheaper, but there is a tremendous impact on the logistics."
India is open to buying crude from the world's newest exporters including the US as it attempts to diversify supply sources, Oil Minister Dharmendra Pradhan said March 28.
That echoes comments from 2014 when he said the country plans to diversify purchases to guard against geopolitical risks tied to some of the world's biggest suppliers.
It's necessary for South Korea to diversify crude supplies because its significant dependence on the Middle East means there's a risk supplies may be disrupted if geopolitical tensions rise in the region, a government official in the nation's Ministry of Trade, Industry and Energy said on March 30, asking not to be identified because of internal policy.
Still, those plans face a hurdle that's built into the countries' refineries.
"Most Asian plants were designed primarily to process Middle East crude," said H. Kumar, managing director of Mangalore Refinery and Petrochemicals Ltd. "Now there are multiple sources like Latin American heavy grades and companies are adding units with the aim to diversify, but a challenge for that is the configuration of these plants."
What's more, the strategy by the Organization of Petroleum Exporting Countries to squeeze other producers is showing signs of working, limiting some of the choices available to Asia.
The IEA has even warned that investment cuts by producers have increased the possibility of oil-security surprises in the "not-too-distant" future.
South Korea imported 844.6 million barrels from the Middle East in 2015, the highest since 1980 when state-run Korea National Oil Corp. started to compile the data.
In China, the world's second-biggest oil consumer, more than half of the top 10 suppliers last year were from the Middle East, customs data compiled by Bloomberg show.
India's Reliance Industries Ltd., owner of the world's biggest refining complex, is shifting away from crude that's priced off Brent, a benchmark used oil from Europe to Latin America, and turning to grades priced against Dubai, the Middle East marker, according to the company.
"With non-OPEC supplies falling, there is no alternative for Asian refiners but to buy Middle Eastern oil, which is not only cheaper but also available in large volumes," said Ehsan Ul-Haq, a senior consultant at KBC Advanced Technologies in London.
"The Middle Eastern oil is tailored to their requirements."
Recommended for you

Woodside boss makes blunder with East Timor LNG comments