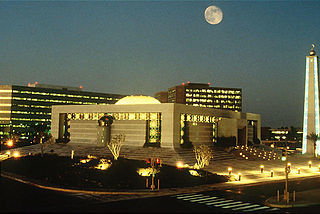 JPMorgan Chase & Co. and Michael Klein, the former Citigroup Inc. investment banker who runs his own boutique, have been selected to advise on state-owned Saudi Arabian Oil Co.'s initial public offering, according to people familiar with the matter.
Klein is providing strategic advice to the government, while JPMorgan is working on preparations for the IPO and may be among the banks that underwrite the listing, the people said, asking not to be named as the details aren't public. The deliberations are still at an early stage, and no final decisions about the IPO have been made, they said.
Saudi Arabia's Prince Mohammed bin Salman is working on a plan to list shares in Aramco, as the business is known, on the country's domestic stock exchange as early as 2017. A listing could turn the world's biggest oil exporter into the largest publicly traded firm with a value in the trillions of dollars.
Representatives for Aramco and JPMorgan declined to comment. Klein didn't immediately respond to an e-mailed request for comment.
The prince, who heads Aramco's supreme council, said Saudi Arabia plans to sell a less-than five percent stake in the business. Saudi Arabia's sovereign wealth fund could receive $106 billion in cash from a sale of that size, according to the Sovereign Wealth Fund Institute.
The Aramco share sale is part of the prince's strategy to create a sovereign wealth fund that will eventually control more than $2 trillion and help wean the kingdom off oil.
Klein, 52, has become a prolific force in the M&A industry, landing roles advising on some of the biggest deals in the past few years. M Klein & Co. was listed first among advisers to Dow Chemical Co. on its merger with DuPont Co., the largest-ever chemicals deal. He also worked as a go-between for the chief executive officers on Glencore Plc's 2012 merger with Xstrata Plc, people with knowledge of the deal said at the time.
He landed a spot as one of the top advisers to IHS Inc., where he had formerly served on the board, on its acquisition of financial data firm Markit Ltd. last month. When commodity trader Noble Group Ltd. faced criticism of its accounting and declining shares last year, Chief Executive Officer Yusuf Alireza hired Klein to review its financing and investment options, a person familiar with the matter said previously.
JPMorgan was the sole international financial adviser on the $2.5 billion IPO of Saudi Arabian Mining Co. in 2008. The bank, along with HSBC Holdings Plc, also helped arrange a $10 billion loan for Aramco last year.
Saudi Arabia has announced 27 IPOs in the last five years with a total value of about $10.6 billion, according to data compiled by Bloomberg. The biggest by far is National Commercial Bank's debut in 2014, which raised $6 billion and was the Middle East's largest share sale.
Still big deals don't always translate into lucrative fees especially when governments are selling stakes. Banks and advisers working on the National Commercial Bank IPO received about $6.7 million in fees, or about 0.1 percent of the offering's value. By contrast, banks on average made 4 percent of IPO value in fees globally last year, Bloomberg data shows.
Investor appetite for IPOs has been muted this year amid volatile markets. Companies globally have raised almost $10 billion from listings, compared with about $54 billion in a similar period in 2015, according to the data.
Recommended for you

The great drilling rig migration: jacking up and shipping out