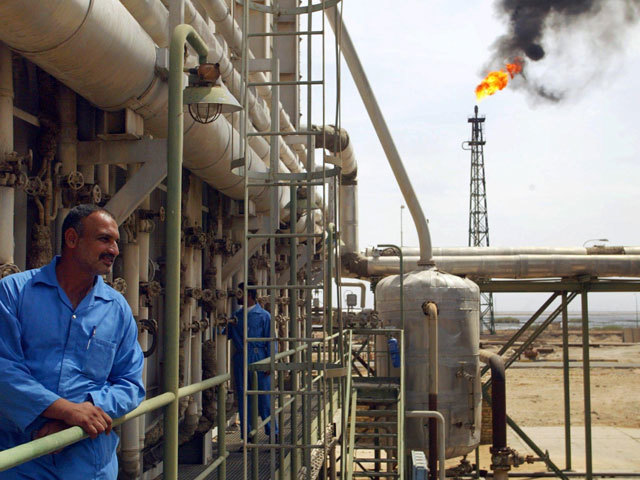 Iraq's oil exports approached a record high in April, adding barrels to a worldwide supply glut, even as protests against public corruption threatened to paralyze the OPEC member nation's government.
Shipments rose to 3.36 million barrels a day, or 100.92 million barrels for the month, Asim Jihad, a spokesman at the oil ministry, said by text message Sunday. The figures don't include Kurdistan Regional Government exports. The exports rose from 3.29 million barrels a day in March and were close to the November all-time high of 3.365 million barrels a day, according to oil ministry figures.
Oil shipments and production were not affected Sunday after protesters stormed parliament in Baghdad, Falah Al-Amri, chairman of Iraq's State Oil Marketing Organization, said by Facebook message. Government forces are struggling in the fight against Islamic State militants as a plunge in oil prices of more than 50 percent in the last two years has battered its finances.
Iraq produced 4.3 million barrels a day in April, data compiled by Bloomberg show.
The country has lost sales and revenue from its northern region as a payments dispute with the semi-autonomous Kurdish region and interruptions to the flow of oil for export through a pipeline to Turkey have crippled shipments.
Recommended for you
X

North Sea helicopter crash: Super Puma returned to base twice due to safety alert