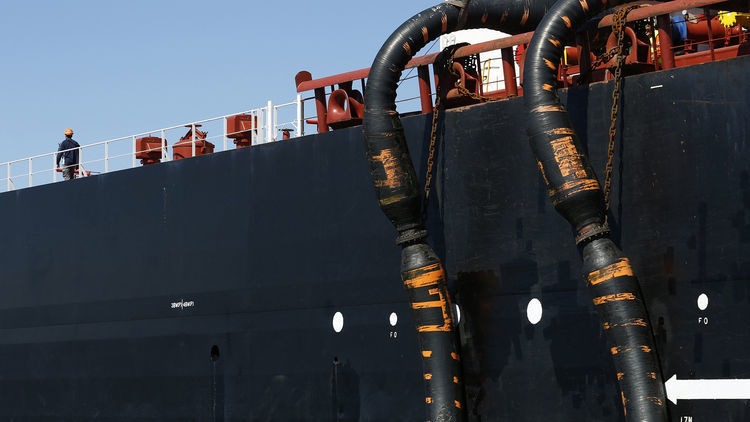 Iran, which is due to meet with OPEC partners on June 2, has no plan to join any freeze in crude output as the country won't be done ramping up oil exports to pre-sanctions levels before the second half of the year, the head of the state oil company said.
The Persian Gulf state's oil exports will likely surpass 2.2 million barrels a day by the middle of the summer, Rokneddin Javadi, managing director of National Iranian Oil Co., told Mehr news agency. Iran last exported at this level before sanctions were imposed on the country for its nuclear program more than four years ago. Sanctions were eased in January, and Iranian officials said they won't discuss any output freeze or cut before reaching pre-sanctions levels.
"The government has no plans for the time being to freeze or interrupt its increase in oil output and exports based on plans that are being carried out," Javadi said. "In the current context, the oil ministry and the government have issued no policy or program to halt the increase in production and exports and so, the country's plans to increase crude output continues."
Iran is rebuilding its energy industry and restoring crude sales after the lifting of international restrictions. The country declined last month to join other nations in a push to freeze output at a meeting between fellow members of the Organization of Petroleum Exporting Countries and other major producers in Doha, Qatar. The talks ended in disagreement after Saudi Arabia refused to limit production without the participation of all OPEC members, including Iran. OPEC is due to meet next on June 2 in Vienna.
Iran's oil production rose to pre-sanctions levels in April, pumping 3.56 million barrels a day — a rate last reached in November 2011 before trade restrictions were imposed, the International Energy Agency said May 12. Exports soared more than 40 percent to 2 million barrels a day in April — near pre-sanctions levels, according to the IEA.
Recommended for you

Oil set for weekly loss as slowdown concerns offset US demand