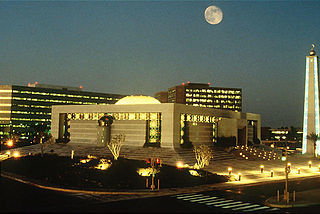 Saudi Aramco, the world's largest crude producer, plans to increase the capacity of its main cross-country pipeline by 40 percent as the company expands oil fields in the eastern part of the nation and builds refineries on the western coast.
Capacity of the 1,200-kilometer (746-mile) East-West pipeline will increase to 7 million barrels a day by late 2018, from 5 million barrels a day now, the company said on its Twitter account on Tuesday.
The pipeline starts near Saudi Aramco's headquarters in Dhahran to Yanbu on the west coast near the Red Sea where it's expanding refining and petrochemical plants.
"There's no let up in Aramco's plans for downstream expansion, so this would help in making sure they eliminate any bottlenecks in shipping crude," Edward Bell, a commodities analyst at lender Emirates NBD PJSC, said by phone from Dubai.
"There's room for considerable demand growth both domestically and for export."
Saudi Arabia's main oil deposits, including Ghawar, the world's largest, are in the eastern part of the country. Saudi Aramco is expanding capacity at the Shaybah oil field in the Rub Al-Khali desert in southeastern Saudi Arabia by 33 percent to 1 million barrels a day. It reached full production for its 900,000 barrel-a-day Manifa field offshore in Gulf waters in 2014.
The Manifa field produces the heavy crude grade that's processed in Aramco's joint venture refinery with China Petrochemical Corp. at Yanbu on the Red Sea. The company is building a refinery at Jazan along the southwest coast and is considering adding units to a separate crude-processing facility at Yanbu, according to its annual review released last week.
The country's main crude export terminal is at Ras Tanura in the Persian Gulf. The East-West pipeline gives Saudi Arabia a potential alternative outlet for crude shipments in the event of an interruption in the Strait of Hormuz.
The Strait at the mouth of the Persian Gulf is the world's most important choke point for crude exports, with about 17 million barrels of oil passing through it daily, according to the US Energy Information Administration.
Recommended for you

Angola breaks with OPEC quota decision