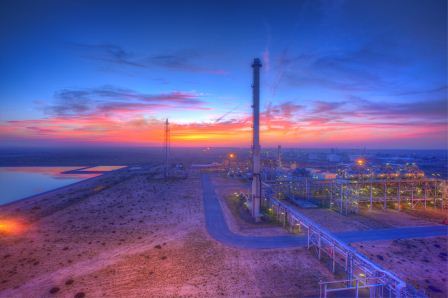 Second quarter profits were flat at Dana Gas as low oil prices hit earnings, the UAE-based energy firm said today.
The company reported a net profit of $7million, the same as in the second quarter last year, but revenues dropped by $20million year-on-year to $96million.
The reduction was due to the decline in comparable hydrocarbon prices, which was offset by a combination of certain interest, reversals in provisions and a gain on the buy-back of the Ordinary Sukuk, a Dana spokesperson said.
Output rose as Dana's Egypt business added 4,000 barrels of oil equivalent per day from its Balsam fields in the first half of 2016.
In the second quarter, BP started drilling the Mocha-1 well in the Nile Delta's El Matariya onshore Concession Area. The well is to be drilled to a target depth of 6,200 metres.
First results are expected in the fourth quarter 2016.
Patrick Allman-Ward, CEO of Dana Gas, said: "We continue to make good progress with our operations by reducing costs and increasing production. Notable has been the increase in production from our Egyptian fields, which is now at the maximum capacity for the gas processing plant.
"We are currently drilling the deep Oligocene exploration well onshore Nile Delta and we anticipate that the well results will be known before year-end. During the period, we continued to maintain a steady collections rate and we have $344million of cash at mid-year.
"However, the overall business environment remains challenging. In September the next phase of the arbitration case with the KRG will take place in which all of the outstanding contractual issues will be resolved."
Read more about Dana here.
Recommended for you

CNOOC confirms first oil from delayed Buzzard Phase 2 project