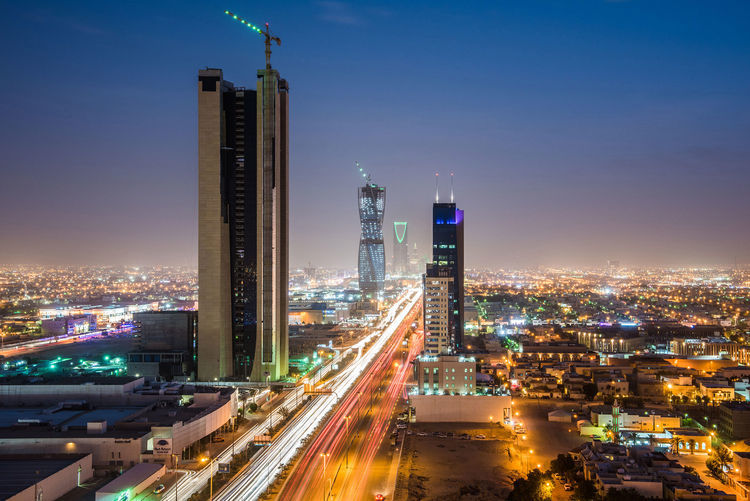 The average oil price that Saudi Arabia needs to balance its budget will fall this year by only half as much as forecast six months ago, according to the International Monetary Fund.
The country's fiscal break-even price will drop to $79.70 a barrel this year from $92.90 in 2015, the IMF said on Wednesday, a fall of 14 percent. In April, the IMF projected that the Saudi break-even price would decrease by 30 percent this year, to $66.70 a barrel from $94.80.
The new numbers, released ahead of Saudi Arabia's first-ever international bond sale, suggest that the government's efforts to cut costs and diversify its economy away from petroleum are having less of an effect than the IMF forecast previously. Saudi Arabia generates more than 80 percent of its official revenue from oil, according to a World Bank report in July.
The IMF's revised projection could also help to explain why Saudi Arabia supported an OPEC deal last month in Algiers that will effectively force it to cut production to support oil prices, even though its regional rival Iran will be exempt from capping its output. In April, Saudi Arabia vetoed a proposed production freeze after Iran refused to take part.
Iran's break-even price for this year will be $55.30, the IMF said, down from $60.10 in 2015. That's lower than the $61.50 the IMF forecast for Iran in April, and much less than the fund's revised break-even price for Saudi Arabia, showing how Iran's more diversified economy has given it an edge over the kingdom.
Both countries will be hard-pressed to balance their budgets this year. Benchmark Brent crude has averaged less than $45 a barrel in 2016 and was trading at about $52 in London on Wednesday.
Recommended for you

Investors wait to find out how falling oil price hit BP's summer