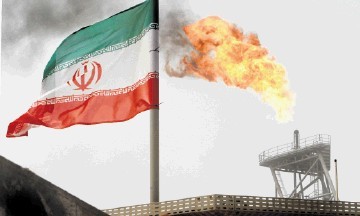 A sanctions expert has said it would be "very difficult" for US-President elect Donald Trump to re-impose restrictions on Iran without Europe's agreement.
Patrick Murphy, partner at Clyde & Co, said unilateral action by the Trump administration could spark a row with the EU.
Mr Trump previously said the Joint Comprehensive Plan of Action (JCPOA) that lifted sanctions on Iran – opening the doors to western investment − was the "worst deal ever negotiated".
But Mr Murphy does not expect Mr Trump to nullify the pact.
He said: "Trump has said that he would look to renegotiate the JCPOA deal but whilst there have been fears about a unilateral re-imposition of sanctions, the reality is that it would be very difficult for the US to re-impose sanctions that affected European companies if the EU did not impose the same sanctions.
"It brings with it the possibility of a transatlantic quarrel and countervailing measures from the EU."
French oil firm Total said yesterday that its plans to develop a giant gas field in Iran would not be affected by Mr Trump's election.
Total has signed heads of agreement with the National Iranian Oil Company, paving the way for further negotiations over a 20-year contract for the South Pars 11 project.
Philippe Sauquet, head of gas, renewables and power at Total, was cited as saying by Reuters: "We have always said that we are interested in returning to Iran on condition that the investments that are proposed to us are sufficiently attractive and knowing that for us, it was out of the question to do anything that would contravene international rules.
"The election that took place in the United States does not change anything."
Recommended for you

Iran may drain offshore crude oil cache if nuclear deal reached